Back in the day when let's just say, Android was maturing, launchers were a big thing. They kind of allowed Android enthusiasts to showcase their creativity and enhance the personality of their phones. Launchers such as Nova Launcher and ADW Launcher were two names that every resident Android user knew of. Nova carried on their good work, and still do till date while ADW fell off somewhere along the way. Google to their credit came up with the Google Play Launcher that more than most people were satisfied with and liked. Yet, for the old times sake and if you are in the mood for some creativity this weekend, ADW Launcher is back.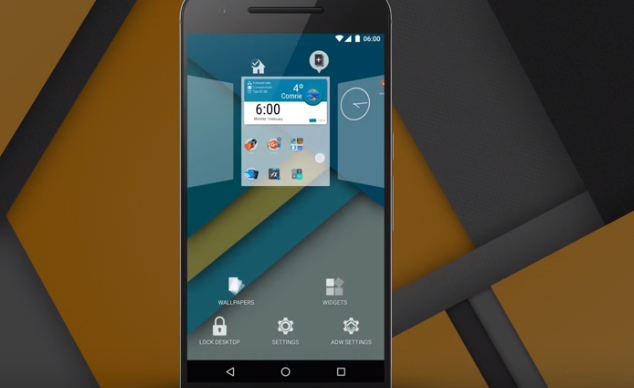 The developer of ADW Launcher, who had abandoned the project about five years ago, has resumed his work on the popular launcher and released the beta version of the ADW Launcher 2.0. Work on ADW Launcher 2.0 began back in 2011 but was never finished. Since then, obviously the Android world has moved on and a lot has changed. Therefore, the new beta is in line with everything that is new on Android.
You can go ahead and subscribe to the beta testing channel of ADW Launcher in order to get a first look at the launcher by visiting their site here. Among the features that have been added, you have a ton of customizations when it comes to the app drawer, icons, pre-defined ADW templates, themes on board as well as gestures and home screen layouts. There is also a premium version available as an in-app purchase, which gets you everything that the free version does, but with a few add-ons like custom widgets, replacing Google search widgets with your own, more transitions and app drawer styles among others. We have also embedded a video in this post for you to simply have an overview of everything that is new.