There have been numerous calls from the investors and stakeholders for the founders to step down. And Jaguar Financial Corp. has been at their throat for a long time since the Blackberry makers were unable to turn the tide and save the sinking ship.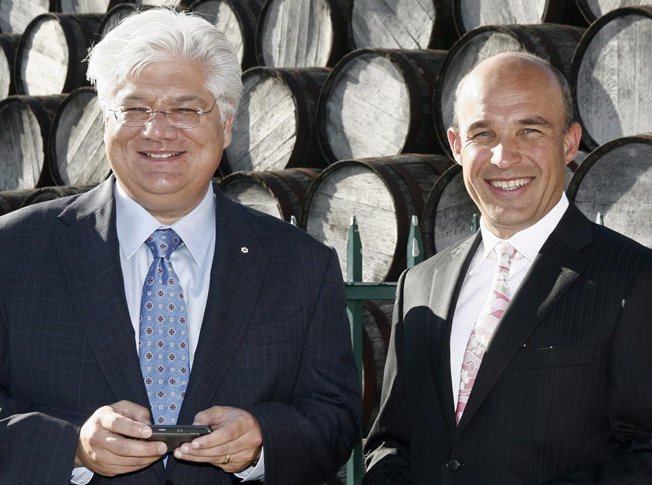 Finally, the Co-CEO's have finally relented as they step down from their posts and have appointed a new CEO in Thorsten Heins, who was formerly the Chief Operating Officer at the Canadian based firm.  Jim and Mike have also surrendered their co-chairman roles in the board which is now taken over by Barbara Stymiest, though the two would still be darned much an integral part of the board.
The new CEO Thorsten Heins has categorically denied any plans of RIM trying to sell the firm and instead said that ther are banking on the success of the already delayed Blackberry 10 and hoping that it might help rejuvenate the firm by the introducing the possibilities of licensing agreements with other manufacturers. But is it good enough to create an impact?
BGR had earlier suggested that RIM is trying to sell itself to Samsung, though the same has been flatly denied by Samsung as well via a press release.
The change of a new CEO is one step in the right direction (obviously, depending on the performance of the Thorsten) but it's particularly appealing to note that how Mike Lazaridis has still managed to grab some influential role in the management as the Chairman of the boards new Innovation Committee.
Another interesting fact to note here is that Thorsten has been playing an influential role at the Waterloo based firm since joining in 2007. He also had a considerable say in the launch of the all the handsets at Rim for at least the last one year.
So we are a little skeptic if the new CEO can turn around things at RIM, though 'at the same time' he might have had some cards close to his chest 'which hasn't revealed yet'. Let's wait and watch if RIM turns into a tech Titanic or otherwise..