Call it the Akash Tablet of smartphones, but a Noida based smartphone manufacturer Ringing Bells Pvt Ltd has made owning smartphones cheaper than enjoying a large latte at Starbucks. Ringing Bells has announced the Freedom 251, an ultra-affordable 3G smartphone at Rs 251, which comes to about $4 if you want to do your conversations. You would be hard pressed to find a premium chocolate at that price, and now you can own a smartphone with very decent specifications. The Freedom 251 is a phone in line with several initiatives to encourage Digital India and Make in India programs, which have been sweeping across the country.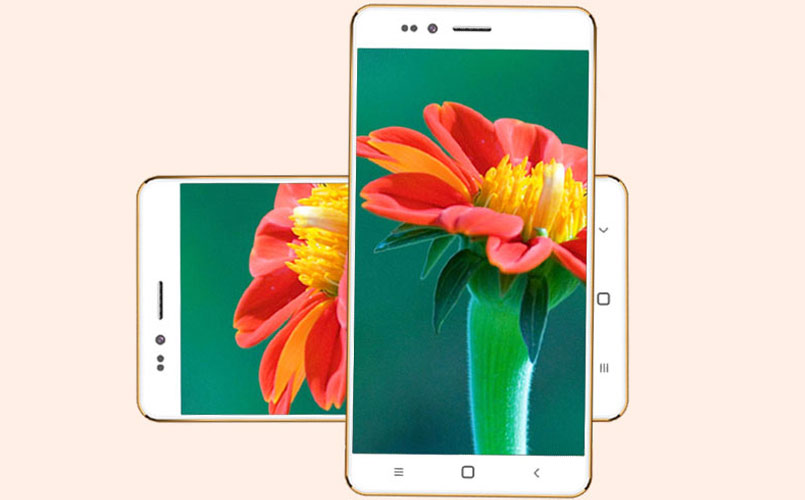 In terms of specifications, the Freedom 251 comes with a 4-inch qHD IPS display which is powered by a Qualcomm 1.3 GHz Quad Core chipset. You have 1 GB of RAM and 8 GB internal storage. You also have a slot for micro SD slot allowing you to add another 32 GB of storage.
@vishalmathur85 @prasanto @rajupp @sethrishi @unitechy here you are (next to my 6S Plus – note the icons) pic.twitter.com/EC9VjYPHxn

— Hitesh Raj Bhagat (@hiteshrajbhagat) February 17, 2016

There is a 3.2 MP autofocus camera at the back and a VGA camera on the front, for the selfie lovers. The phone is running Android 5.1 out of the box and it would be a little too much to expect the Marshmallow update for this one. There are several apps that come pre-loaded on the phone. You will have the likes of WhatsApp, Facebook, YouTube, Women Safety, Swachh Bharat etc.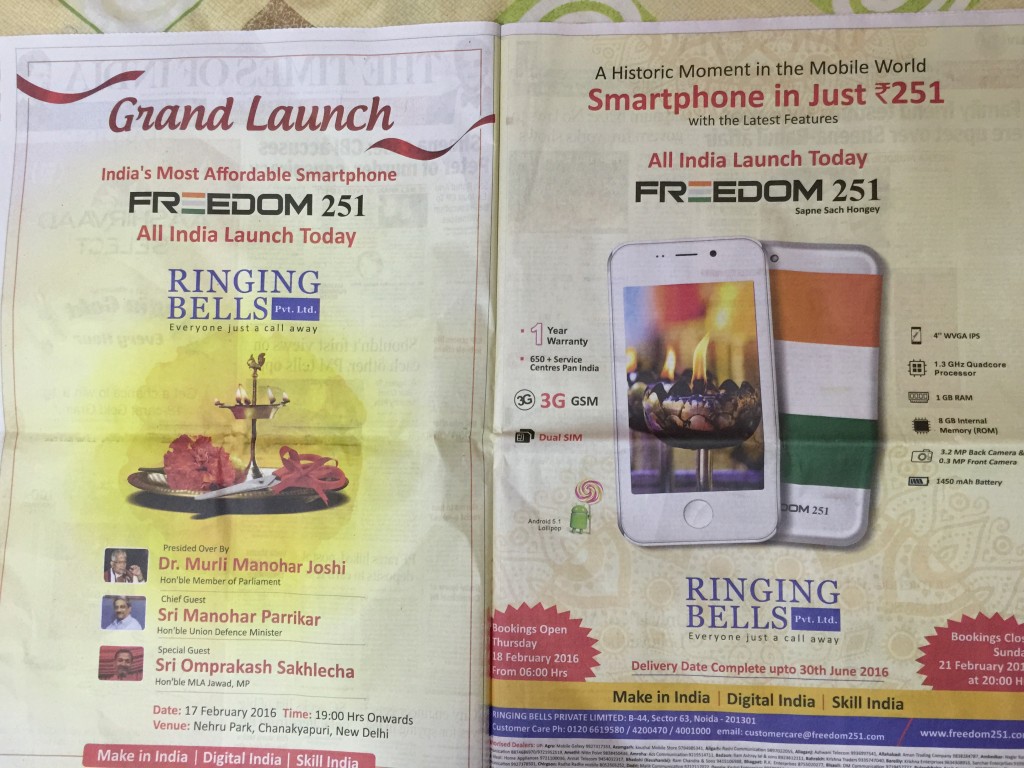 There is a warranty of one year on the phone and will be available from the website of the company for registration from tomorrow 6 AM. The phone will be officially unveiled as the most affordable smartphone in India today evening by the Union Defence Minister in New Delhi.