Lenovo has just announced some really interesting stuffs at 2010 International CES (Consumer Electronics Show), here are the cool books that Lenovo has in store for us in 2010.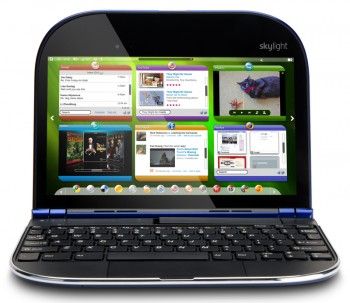 Lenovo Skylight Pager
Its a smartbook powered with Qualcomm Snapdragon
1GHz ARM II Processor, running on a customized Linux OS, with 20GB of internal flash memory and 512MB RAM.
Features:
10.1″ (1280 x 720 resolution) display
18 live widgets for Linux OS
memory card slot
HDMI connector
integrated 1.3 MP camera
SIM Card Slot to use 3G QuadBand / WCDMA Connectivity
Wi-Fi
Colours: Earth Red and Lotus
2x USB ports
weighs less than 1 KG (kilograms)
10 hr battery life
It will be out in stores on April 2010 with a price tag of 499$ (without contract) & probably also a subsidized version with a two-year AT&T data plan (for 3G).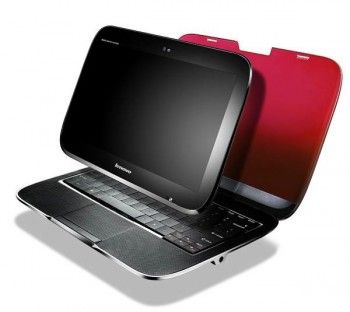 Lenovo IdeaPad U1 Hybrid
As the name would suggest this hybrid is powered with two processors and two operating systems, CULV Intel Core 2 Duo (U4100) processor with Windows 7 Home Premium and on the other hand 1GHz Qualcomm Snapdragon which runs customized Linux interface (Skylight's OS). The screen is 11.6-inch with multitouch functionality. You can pull out the screen to use this as a Linux based tablet or attach it to the keyboard skeleton to leverage the C2D processor for Win 7.  The U1 tablet weights 730 gms with a 512MB DDR1 ram and 16GB SSD hard drive. While the whole system is 1.73Kg and boasts a 128GB SSD and upto 4GB RAM. Priced around $999 the IdeaPad U1 will be available in stores from June 2010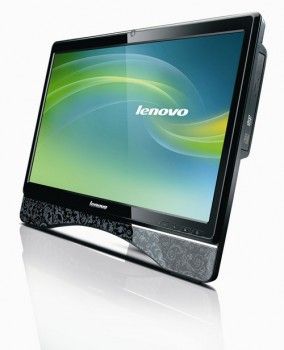 IdeaCentre A300
Claims to be the industry's thinnest all-in-one desktop, with a 21.5? screen with 1080p LED Panel. The A300 features an Intel Core 2 Duo with Windows 7 OS & integrated Wi-Fi. Comes with Bluetooth powered Keyboard / Mouse and weighs 9.5 KG (kilograms).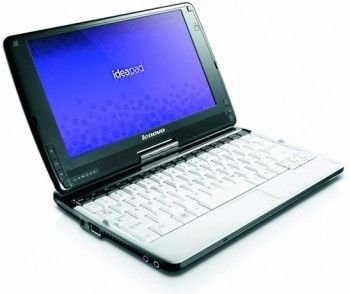 IdeaPad S10-3t
Its a netbook tablet featuring multi-touch makes it the first of its kind, Lenovo has worked on fingertip input sensitivity (on a capacitive screen). The 10.1-inch screen on the S10-3t can swivel 180 degrees and fold over to transform into a touch tablet. Powered by the new PineTrail Atom N470 CPU and a 320GB hard drive this thing is a small wonder.
Other models announced are S10-3, Y460, Y560, G460, G560, V460 and V360 and IdeaCentre desktop PCs – A300, C310 and K320 . Full release here. Full release here