Looks like the days of Samsung producing Android Wear smartwatches are well and truly over and behind them. After a very mixed response to the original Galaxy Gear Live smartwatch which was running Android Wear, Samsung quickly moved to Tizen on the Samsung Gear S and since then has stuck with Tizen for its wearable line up. The next in line is the Gear S2 smartwatch, which, no prizes for guessing, is running Tizen out of the box.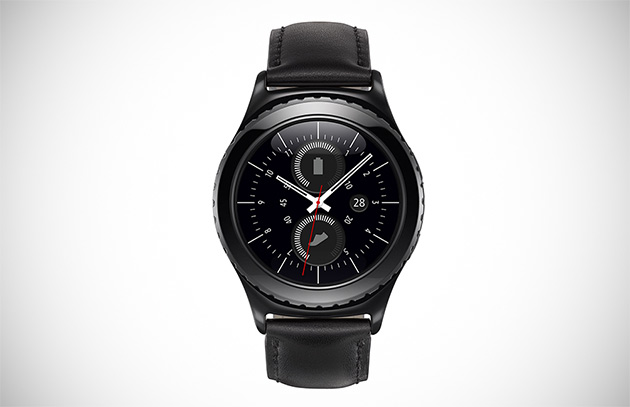 The Gear S2 is the round smartwatch that has been in rumors for a while now, and has now been confirmed to feature a 1.2 inch screen as compared to the 1.65 inch that was rumored. The resolution of the display remains the same at 360×360. The watch is about 11.4 mm thick and comes with rotating bezel controls as an interesting feature. You can rotate the bezel most likely to run through and scroll through a list or simply to to zoom in or out of the pictures on the device. The Gear S2 smartwatch is no slouch when it comes to power either. The device comes with a 1GHz Dual Core SoC as well as built in NFC on board. Not just this, the watch also comes with an eSIM variant which basically allows you to place phone calls as well as use Data on the watch independent of the smartphone and its connectivity. The addition of eSIM will make the watch a tad bit thicker though, but it is a trade-off we would be willing to make.
There is no word on the pricing of the device, which is expected to be out at IFA in 2015. The Samsung Gear S2 will be available in two different strap colors, namely white and grey while the central body or chassis shall remain black.
Article Via: Engadget