This week sure doesn't seem to be turning out to be a good one for Samsung. To start with, it was just yesterday that an Australian court ordered a temporary ban on the sale of the Galaxy Tab 10.1 in Australia. The verdict is one of the many in the past few months that have gone against Samsung. The two are facing off against each other in 10 plus countries across the globe – and until now, Apple is clearly having an upper hand.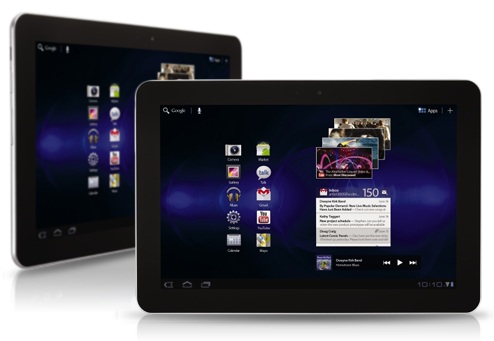 While these legal battles were going on in other countries many of us had forgotten about the first one that was filed by Apple against Samsung in a California Federal Court. Well in a hearing for that case yesterday Judge Lucy Koh commented that the Samsung tablet "likely" infringes on Apple patents.
At the same time, she also added that the court is unlikely to award an injunction order on Samsung based on Apple's "utility" patents that the Galaxy Tab 10.1 is claimed to infringe. That said, she hasn't made it clear if she intends to do the same when it comes to the separate design patents as well.
A Reuters reporter Dan Levine who was inside the courtroom during the hearing added an interesting bit to the entire incident. At a point of time during the hearing, the Judge who was not impressed by Samsung lawyers' defense that the Galaxy Tab 10.1 doesn't infringe on any patents of Apple, actually held both the devices in question, the iPad and the Galaxy Tab 10.2 in the air and asked them to identify them both – which they eventually did with some difficulty.
The hearing on this case is expected in the next few days and it would be interesting to see if Apple does manage to get an injunction order against the Samsung tablet in the U.S as well.