The much talked about successor to the Samsung Galaxy Note made its grand debut a few weeks ago. The device, obviously named the Galaxy Note II received a slightly larger display (5.5 inches), an update to Android 4.1 Jelly Bean and a faster processor than its predecessor.  If you thought that was all, we have news coming in about the Chinese version of the Galaxy Note II reportedly getting an extra SIM card slot.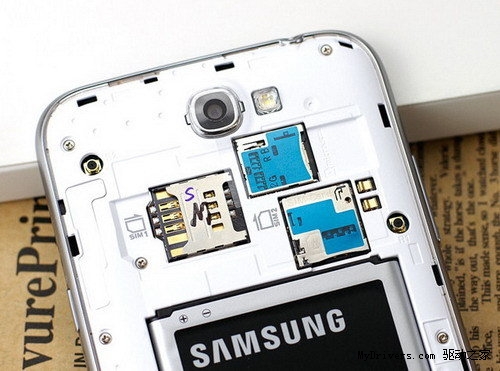 While the idea of dual SIM phones might be a tad weird to the Western consumer, the idea makes perfect sense for consumers of developing countries in Asia where the system of subsidized carrier branded phones is yet to catch up. For the same reason, purchasing multiple devices is an expensive proposition. The easiest solution for the same is to offer consumers a dual SIM option. While this was until recently limited to low priced handsets, the trend seems to be increasingly moving towards higher end handsets.
That brings us to the latest news doing the rounds of the interweb. Folks from over at a Chinese website called "MyDrivers" have posted an image of a device that is said to be of the soon to arrive Samsung Galaxy Note II for the Chinese market. While the device looks exactly similar to its western variant, a picture showcasing the open back cover of the device reveals the presence of an extra SIM card slot. Both the SIM card slots will accept micro SIM's. It is unclear though whether one of the SIM cards would have "limited" 3G support.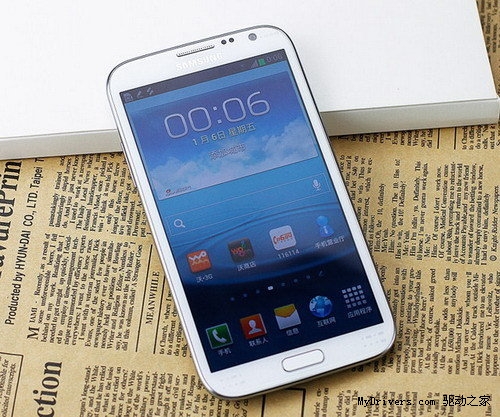 While we would suggest you to take this piece of information with a pinch of salt for now, the pictures do look authentic. All said, we also think this dual SIM version would do pretty well here in India as well. What do you think?
[Via Engadget]
Samsung Galaxy Note II To Get Dual SIM Version In China?