Now, we have been hearing a lot about Samsung;s next generation flagship Galaxy S device for the past few days. The Galaxy S IV as it is likely to be christened is sure to get totally out of this world specifications and would pose a challenge to all its competitors  Anyway, news is that folks from over at PocketNow seems to have dug up a gold mine. Screenshots posted by them show the user agent profile of a device that is bound for AT&T network in the U.S.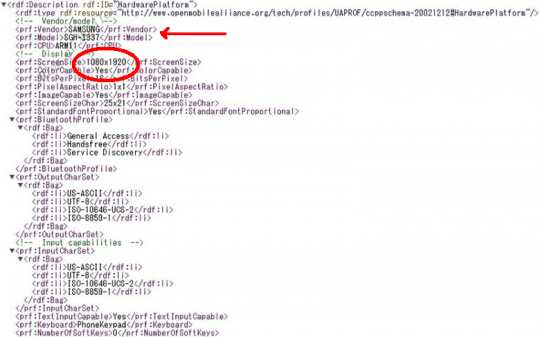 While the UA Profile doesn't identify the phone as the Galaxy S IV, the model number mentioned there is SGH I337. It also clearly mentions that the display on this phone is a 1080*1920 pixel, full HD unit. There are references to AT&T as well in the US Profile.
With Samsung having already displayed its curved, flexible AMOLED display at the recent CES, some people are hoping for this handset to sport the same display type. Chances are more however for this to sport a new 4.99 inch, full HD display that Samsung had showcased at the same event.
There is no inkling regarding the kind of processor that this supposed flagship model would get. It is also pertinent to note that Samsung had also recently announced its new 8 Core Exynos F "Octa" chip at the CES. Will this one come loaded with that is something that is being closely watched.
So, do you think this indeed is the much rumored Galaxy S IV?