As the hype surrounding the impending launch of the Samsung Galaxy SIII grows bigger each day, we decided to take a look and see what the rumor mills are suggesting about the latest game changing device to be unveiled by Samsung in London on 3rd of May.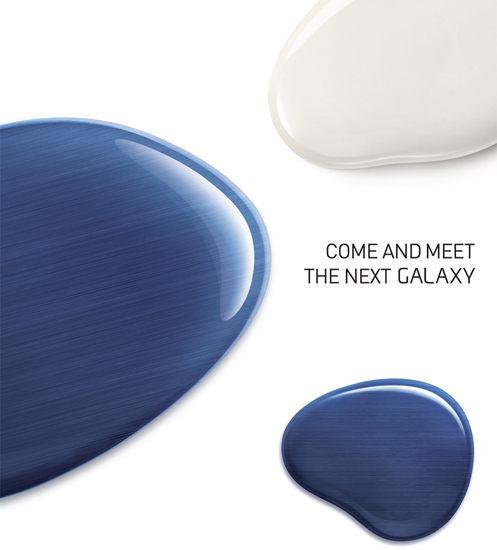 To begin with the device is said to come in an ultra sleek form factor at 7 mm thickness which will make the device even slimmer than "oh-so slim" Motorola Droid Razr, which is 7.1mm thick (or thin rather). The body of the device is also rumored to be made up of a combination of ceramic and metal (aluminum or stainless steel).
Besides the device is said to be sporting a massive 4.8" full HD 1080p display, wonder if this too will be a promoted as a hybrid device similar to the Galaxy Note! Besides, the device is also rumored to sport a 1.5GHz quad-core Exynos processor, an 8-MP camera on the back and a 2MP camera in the front. It's also expected to be running on the latest iteration of Android, i.e. Ice Cream Sandwich.
Looking at the recent invite for the launch even in London, the Samsung Galaxy SIII is also rumored to be made available in two colors one being a combination of blue and black and the other being a white one. As far as storage is concerned it's said that the device will not have an external memory expansion slot and will be made available in models with 16GB and 32GB worth of internal memory.
There are also suggestions that the Samsung  Galaxy S3 will be the official device of the 2012 Summer Olympics and hence the device is being launched there.
The device is expected to come with 4G LTE support as well as wireless charging. In the past, we have been used to the speculations about iDevice, but this is the first time there is so much hype about the launch of a Samsung (read Android) device. It'll be interesting to see how far the rumors are close to reality once the device is launched. And with 3rd May just a couple of weeks away we would know soon.