It's a known fact that Samsung and Apple are fighting out each other in the battle to become the world's Numero uno smartphone manufacturer and for the moment Samsung seems to have a one leg ahead in the race as their latest smartphone or the 'superphone' as Samsung would like to call it, has managed to bag an unprecedented whopping 9 million pre-orders.
Well, in case you are wondering how huge that is, here are some stats to help you understand the gigantic proportion of this pre-order. The Galaxy S had pre-orders of 1 million whereas last year's super hit device and smartphone of the year 2011, i.e. the Galaxy SII had only 3 million. Though, the 9 million pre-order are from the carriers and retailers across the globe, which means that eventually what will matter is the number of consumers that end up buying the handset.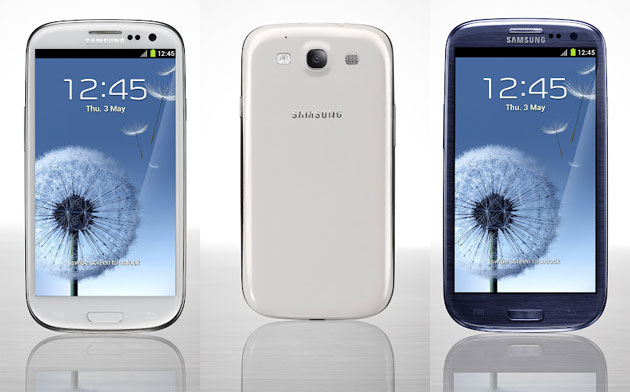 As per the Korean Economic Times, Samsung has the ability to manufacture only about 5 million units per month and looking at the demand we are sure that the Samsung Galaxy SIII would be launched in phases across continents and countries, just like they did with the Galaxy SII.
Samsung has already said during the launch of the device, that the SIII would be available from the 29th of May in Europe first. This means that it might then be made available in Asia and then the US, which is the rollout schedule Samsung followed with the SII. Though, this time the rollout may get delayed due to the huge demand and the limited manufacturing capacity.
When you consider Apple, they follow a similar rollout pattern, although they have multiple manufacturing units. So how long will this record remain intact? Well, with the Apple iPhone 5 (rather the "New iPhone"

) supposed to be launched towards the second half of 2012, that record might just get broken.
Until then, you might be well advised to pre-order the Galaxy SIII as soon as it is made available in the UK to avoid delays in laying your hands on Samsung's latest 'superphone'.

Samsung Galaxy SIII Shatters Previous Preorder Records at 9 Million