Recent reports have revealed that Samsung is working on a foldable phone smartphone called Galaxy X. Since it has recently appeared on Samsung's support site, it is speculated that it will be launching soon. Fresh information shared by a South Korean publication claims that the Galaxy X foldable phone may get unveiled in 2018.
Well-known display makers such as Samsung Display and LG display are currently competing in the nascent market of foldable display panels. However, it appears that Samsung could end up as the first company to launch a foldable screen smartphone next year.
In September, Samsung's president of IM Division DJ Koh had confirmed that the company will introduce a foldable smartphone in 2018. It is speculated that this smartphone could be the rumored Galaxy X phone.
It is speculated that the display panel of the Galaxy X is not made up of glass. It could be manufactured with plastic materials. The South Korean company has filed several patent designs for foldable display in the recent months. However, there is no confirmation on the design it will be choosing for its upcoming foldable phone. Latest information reveals that it may feature a foldable screen that has a curvature of 1.0R meaning that it will so flexible that can be easily folded inwards like a paper.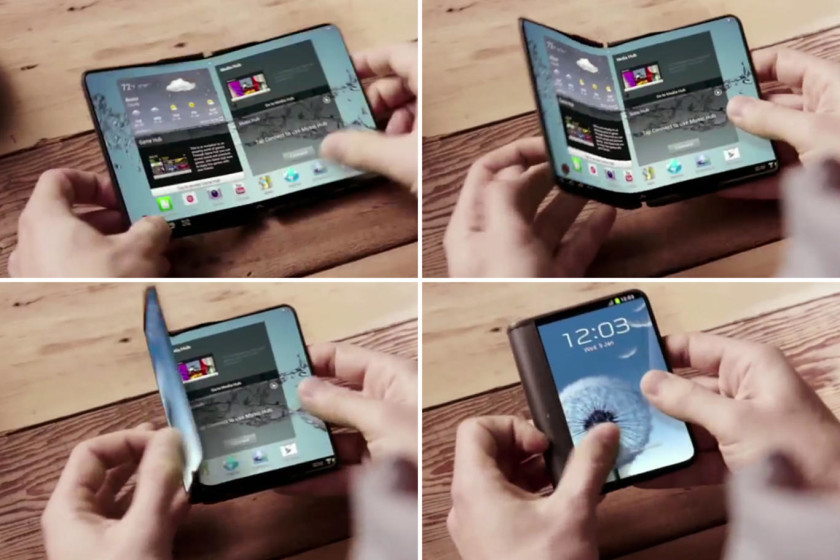 As mentioned above, the launch of the Samsung Galaxy X seems to be drawing near as it has been already certified by National Radio Research Agency in South Korea. It has been also approved by Bluetooth SIG and Wi-Fi Alliance agencies in the recent months. It is speculated that Samsung will check the response of the users by producing the Galaxy X in limited quantities and making it available only in South Korea. The specifications of the Galaxy X are still under the wraps.
Apple has recently filed a patent with United States Patent and Trademark Office (USPTO) for a new foldable iPhone. The rumor mill claims that the foldable iPhone may get unveiled in 2020. Speculations are rife that LG Display will be providing foldable display panels for Apple's forthcoming foldable phone. However, the South Korean publication has also claimed that Samsung is hurriedly launching its foldable phone next year in order to prevent LG Display from supplying foldable screens of the first foldable iPhone.
The first batch of foldable panel from LG Display with curvature of 2.5R are likely to enter developmental phase by the end of 2017. By 2019, the South Korean firm aims to develop a foldable display with 1.0R curvature.
The smartphone industry is presently embracing the trend of full screen design as multiple smartphone manufactures have launched phones with 18:9 aspect ratio. However, industry experts are of the view that many smartphone OEMs will launch foldable display phones in the coming years. Do you think that smartphones with foldable display will by received well by the audience? Share us your thoughts by adding your comments below.