Last time we reported this, the tally of the total sales of Samsung's entire range of Galaxy S phones sold globally was around 9.3 million. Samsung had set itself a goal to sell at least 10 million of these phones globally before the dawn of 2011 and going by initial reports, they seem to have been successful in doing that.
Now, according to folks over at OLED-display.net, Samsung was able to go past the 10 million figure just before 2011 dawned.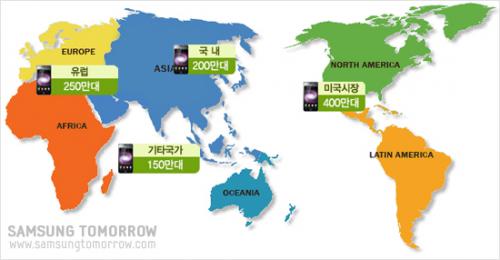 Samsung took 7 months post launch to reach this milestone and the Galaxy S one of the most recommended Android smartphones lately. North America accounted for most of the sales where the various Galaxy S variants sold as many as 4 million units. It was followed by Europe where 2.5 million devices were sold.  Asia was a close third  with over 2 million Galaxy S sold. The Galaxy S series consists of various variants in the US because of Samsung's tie up with different carriers there.
The Galaxy S has brought respectable success to Samsung in the samrtphone race, we wonder why it has been discontinued from the Indian market. Nexus S coming soon or Super AMOLED shortages? While that stays mystery we would love to know how well Galaxy S has performed compared to other Android powered ones, though we suspect the original Droid / Milestone still stands as the best selling Android smartphone around (certainly not for long)!