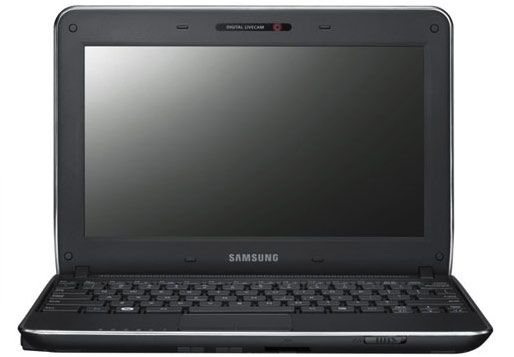 Samsung has gone official with new netbooks lineup that would be powered by the all new Intel Pine Trail CPU's. The Atom PineTrail CPU puts the GPU and Memory along with the CPU on the same die, shrinking the no of chips to just two (from the three earlier). Not getting too technical, this in understandable language means better efficiency and lower cost.
While Samsung will make us wait for the upcoming CES before revealing exact specifications and pricing details, the four models coming up are N210, N220, N150 and NB30. All of these sport a 10.1? LED backlit display and resolution upto 1024×768 can be achieved with some software magic. The NB30 is expected to be the high-end version of the low with ruff-n-tuff features like water tight seal and HDD sensor to handle drops.
2010 will surely see a lot of next-gen netbooks, look out for Nvidia's Ion based netbooks, that promise better performance than the Intel Atom.