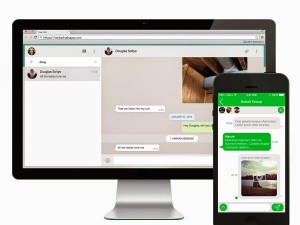 WhatsApp just released an update that every iOS user has been waiting for. They've added the "WhatsApp Web" feature for all the iPhone users who waited for 7 long months. This means the users will be able to sync their accounts and chats through WhatsApp Web on their desktop or laptop using a web browser.
WhatsApp Web was released on 21st January, 2015 for Android and Windows phones. After 7 months of the Android release they made it available not only for iOS but also for Blackberry OS, Blackberry 10, Nokia S60 and Nokia S40 operating systems.
Once rolled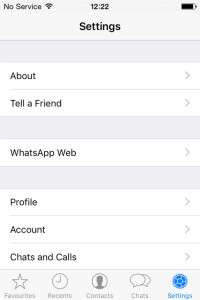 out on all iOS devices you will be able to access it on your desktop or laptop by visiting web.whatsapp.com. The website will then generate a QR Code, you'll have  to open WhatsApp on your mobile and follow this steps WhatsApp>Settings>WhatsApp Web and scan it through the mobile app. Make sure that both the devices are connected to the same WiFi network for better experience. Once you're logged in it, you can resume chatting using the computer. If you check the remember me option at the start you won't need to do the same procedure again in future. It will also work with Safari on the Mac.
The feature hasn't been rolled to all the user but it will be soon available as they're rolling it out in phases. Recently, they also introduced some pretty cool features for iOS users that was in the update released on 5th August, 2015 like customizing notification per chat and mute, including videos in your backup and marking chats read or unread followed by many design and user interface related changes.