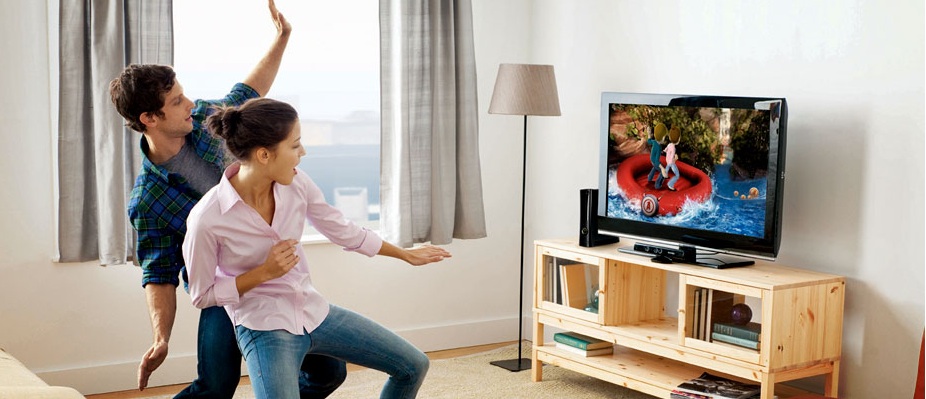 The motion sensing wars have well and truly begun with the international release of Microsoft's Xbox 360 Kinect last week. With Sony having released its Move controller a few weeks ago, we can say that the era of motion sensing gaming has well and truly begun. Ironically with Nintendo, the company that actually made motion sensing gaming mainstream with the Wii, seeming to be fading out. Well, we have managed to spend some time with both the Kinect and the Move, and although it is very early days, we must admit that the Kinect seems to be the superior. Here are the six reasons on which we base our claim:
Easier to set up. All right, there is going to be some battle over this, but right up front, we must concede that the Kinect is a whole lot easier to set up than the Move. You do not have to worry about charging up a controller, for one!
Hey, no controller. Yes, it is obvious but we still cannot help but keep repeating that it is easier to play games without a controller rather than hanging on to one while playing them.
More than one person can play on the same unit. Yep, the Kinect costs more than the PlayStation Move but if you want to play against a friend, you will have to make sure you have another Wand controller to spare or that your friend has one. No such problems with the Kinect, which is why we think it stands a better chance of succeeding in your living room!
Your entire body comes into play. Playing by basically moving your hands to playing with your entire body – not really a contest in our opinion. Again, this is likely to make the Kinect a bigger hit in living rooms.
Simpler interface. The utter absence of any buttons to press makes Kinect easier to use. On the other hand, you need to keep track of all the buttons on the Wand (and yes, there are a few) to ensure that you do everything right.
Much better social networking integration. We love the fact that you can make a video of yourself playing on the Kinect and send it to your social networks via Xbox Live and KinectShare. The Move really ain't got anything similar to offer yet.
Of course, we would like to stress once again that these are VERY early days. Just which of the two systems comes out on top will depend on how stable they are and most importantly, the kind of titles that come to each (And since we are on the subject, we might as well confess that our current gaming fantasy is being able to play Assassin's Creed on Kinect). Needless to say, we will be keeping our eyes very firmly on them, but as of now, we would say that it is round one to Microsoft in the motion sensing game battles!