The long awaited Snapdragon 820 is finally coming and it won't be having those Cortex cores. While the Snapdragon 810 was largely barred due to the span of issues it came along with, Qualcomm's new chipset lines aims to change all of that with 820 and 620/618 processors.
The company revealed a press release about their upcoming GPU- Adreno 530 and Adreno 510 and a new ISP, hinting towards a better, refined Snapdragon 820 altogether. It will adopt new custom 64-bit Kryo cores. However that's all we know about it yet. "We're significantly enhancing the visual processing capabilities of Snapdragon to support next-generation user experiences related to computational photography, computer vision, virtual reality and photo-realistic graphics on mobile devices, all while maximizing battery life," said Tim Leland, vice president, product management, Qualcomm Technologies in the press release.
Every new SoC is claimed to be faster power efficient – but there were few things in the press release that we found interesting: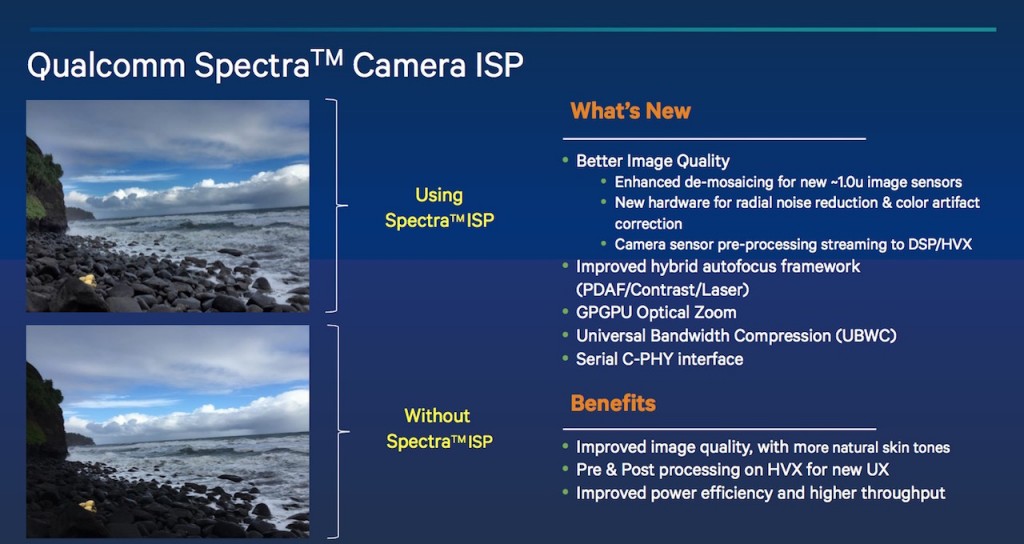 The new 14-bit Qualcomm Spectra ISP is said to be the "most advanced dual-imaging signal processing unit to-date". The camera will make use of dual-imaging processing for producing better white balance by using up to 3 cameras – which is two rear camera and even the front camera. That means we will get to see more phones coming with dual-cameras in future. The ISP will also support upto 25 megapixels photos within a 30fps video. Hybrid autofocus system is also adopted from DSLRs which gives in for fast autofocus.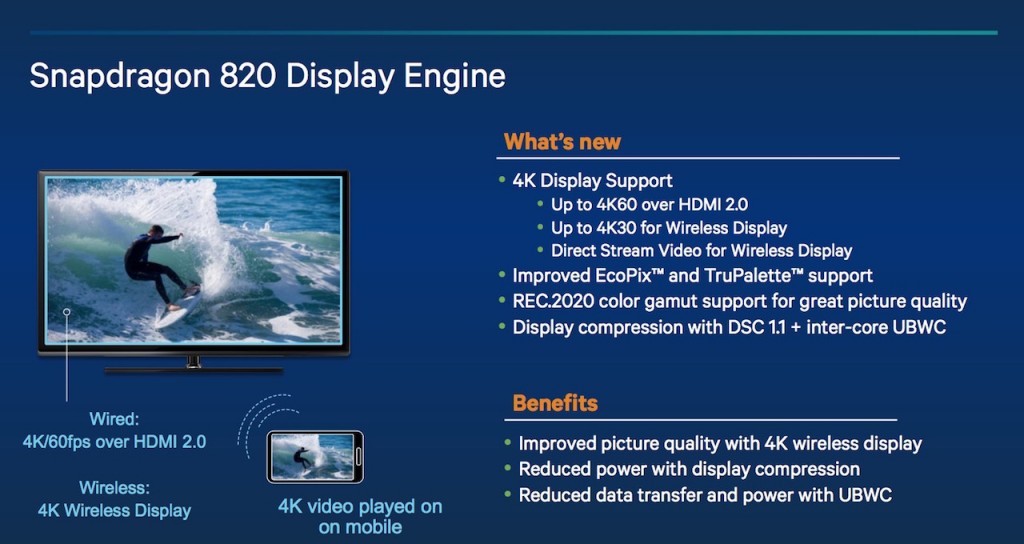 The GPU has support of 64-bit virtual addressing, allowing for shared virtual memory. When wired via HDMI 2.0, it supports 4K at 60fps output that is a standard for UHD TVs. It is also capable to stream 4k at 30fps on wireless. Users will be able to play games and movies in glorious 4k resolution.
Snapdragon 820 will be the chipset of choice for manufacturers next year's flagship portfolio. We will get to see them in action in first half of 2016.