Well we all know how badly has Sony Playstation's network been affected in the past by the spate of hacking incidents. The incident not only affected the Sony's credibility, after hackers got hold of personal user information including their credit card info as well, but also brought down its user base considerably. And hence, since then Sony has been taking steps to ensure that the same is never repeated again.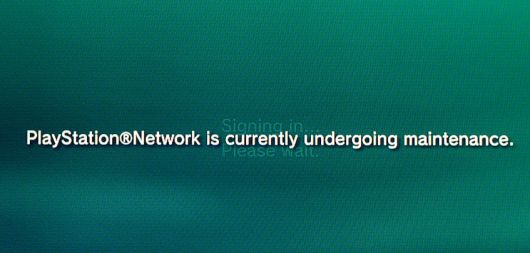 And it's because of this exercise that we are going to see the PlayStation network undergo maintenance today for about 13 hours starting from 9 a.m. EST or 6.30 p.m. IST. During the duration of the downtime Sony's Playstation network services including PSN Store, Account Management Services, Playstation Home and online play would not be available.
Also, all of Playstation websites hosted on PSN servers including the official Playstation Blog will be offline. Though you will still be able to get updates on the same via their official Twitter account. Let's hope that the downtime doesn't get beyond 13 hours to say the least. I understand Sony is taking steps to keep their network and services secure, though taking down the servers down almost every month for such long durations does not seem to be an idea that would please its users.
Wishing you had an XBox? 😛 Well it's certainly something the MSFT fanboys can boast about, 'no network downtimes', that too every month. Sony PlayStation users, please feel free to express your opinion in the comments below. 🙂