Recently, Google has put the pedal to the metal when it comes to their digital media presence in India. Taking into account the dominance of Android in the Indian market, they have started to  bring key sections of their Play Store to our country. Where it was once a barren wasteland where only apps used to reside, it has since become populated with Movies, Books and most interestingly, Devices.
The Nexus 7's Story Thus Far
Asus first brought the Nexus 7 to India late last year, and it was available for retail at Croma and HomeShop18 among other stores, but the legitimacy of that "launch" was long debated and eventually fizzled out.
More recently, we saw a telltale sign of an impending launch in the form of the addition of India in the landing pages of the Nexus 4 and 7 (the former is still MIA). Now that the Nexus 7 is officially available in the Play Store, straight from Google, its a completely different ball game. The 16 GB WiFi only variant is available for the price of Rs. 15,999, which though seems steep compared to its $199 price tag in the US, is still somewhat reasonable for what's on offer.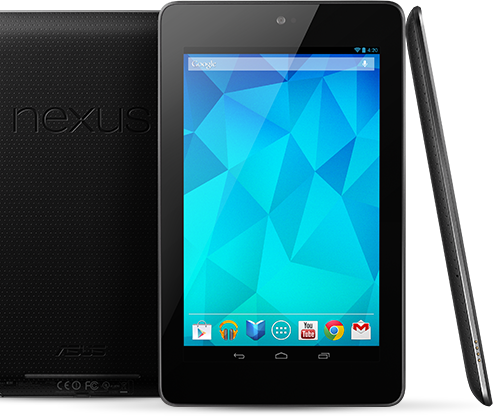 Specification Recap
7″ 1280×800 IPS-LCD Display

An Nvidia Tegra 3 Quad Core Processor clocked at 1.2GHz
1 GB of RAM and either 16 or 32GB of storage (more on that later)
A 4325mAH battery rated at 8 hours of use
WiFi b/g/n, Bluetooth NFC
A 1.2 MP front facing camera, but no rear facing unit
Most importantly, Stock Android 4.2.2, with the promise of frequent updates straight from Google
Asus' Entry into the fray
As if Google selling the 16GB WiFi only Nexus 7 wasn't enough, earlier today, Asus has announced that it is launching the 32GB model in India too in both WiFi and 3G variants for Rs. 18,999 and Rs. 21,999 respectively. This means that anyone who bought the Nexus 7 from Asus earlier has effectively been ignored, but that is how the tech industry moves.
Though it has come quite late in our country, the official launch of the Nexus 7 signals a huge shift in Google's strategy in relation to India. They have learnt from Apple's mistake and have started to capitalize on our large market comparatively early in the game. Hopefully, this indicates that now that the Devices section of the Play Store is live, maybe Google would treat India as a launch country for upcoming Nexus devices. For fans of stock Android in India, there are certainly exciting times ahead!