In the start of November, WhatsApp had silently rolled out a 'read' feature which made WhatsApp the talk of the town. In this feature, the 2 ticks which you used to notify that a message has got delivered would turn blue if the person who has received it, read it. The feature got a lot of mixed reactions and was mocked too. Here are two of such images which went viral: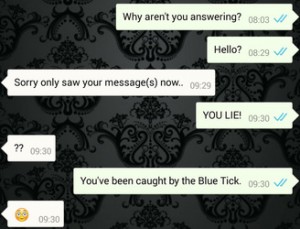 These were followed by a lot of blog posts which explained how to turn off those blue ticks by installing 3rd party apps, or by installing WhatsApp from the web version and so on.
While most of them are unaware WhatsApp silently rolled out the settings to turn it off, too. Yes, it is officially available in your app settings and you won't need to download any other apk files for it. To turn off the 'Read Receipts', Go to your Settings > Account Settings > Privacy. You can then untick the box and turn the read receipts off.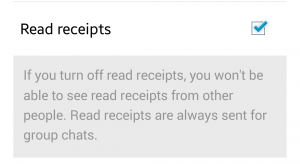 One won't be able to see the last seen of other people, if one turns off their 'Last Seen'. Similarly, one won't be able to see the read receipts from other people, if they have kept theirs off. Whether the read receipts are kept on or off, the group messages will always get the read receipts. Currently, the feature is only available for Android users and not for iOS users.