The daily trickle of apps bogging you down? Worried you might get left behind in the lightning fast world of mobile apps? Wondering who might be so kind as to separate the wheat from the chaff for you on a weekly basis?
Well worry not, dear reader! OnlyGizmos is here to round up  the most interesting apps of the week from all major mobile platforms, be it iOS, Android or Windows Phone. So just sit back, relax, grab your phone and get downloading!
1. Punch Quest (iOS/Android) – $0.99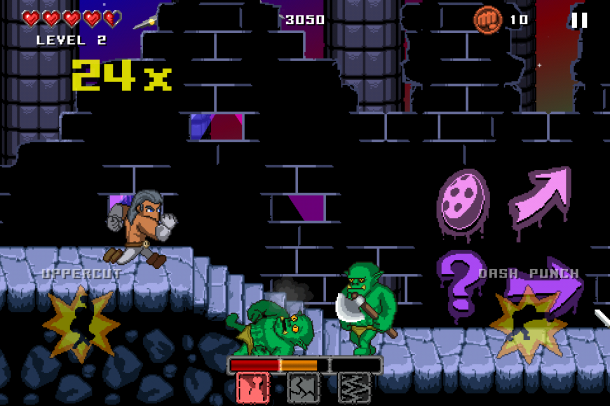 To be completely honest, this post might not have been possible at all today. You know why? I was busy playing Punch Quest all day long. It is THAT addictive and it just landed on the Play Store. It is an old school side-scrolling beat-em-up with an infinite randomized level replete with crazy boss fights and psychedelic power ups. Download it now, and you'll all but forget about Temple Run and Subway Surfers, it is well worth the $0.99 price tag.
2. Sorcery! (iOS) – $5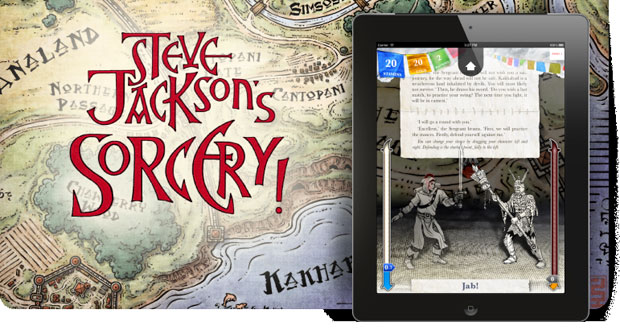 Remember those old Goosebumps books by R.L. Stine that had a "Choose your own adventure" structure, where you had to make key decisions in the story by turning to the requisite page? Well, Sorcery! is that, on steroids. It is a fantasy book written by Lionhead Studios' co-founder Steve Jackson. The app itself represents a weird crossroads between literature and gaming; and is definitely worth trying out.
3. Angry Birds Friends (iOS/Android) – Free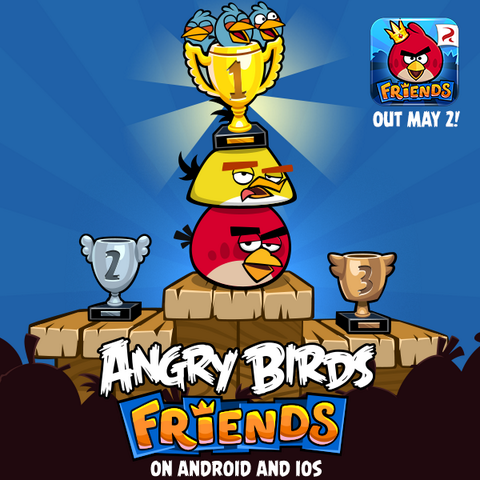 Angry Birds with a social twist! Now you have a new way to irritate your friends by beating them senseless on Angry Birds. Anti-social cynicism aside, Angry Birds Friends does have a tendency to be quite addictive, just have a little mercy on the pigs please.
4. Traktor DJ for iPhone (iOS) – $4.99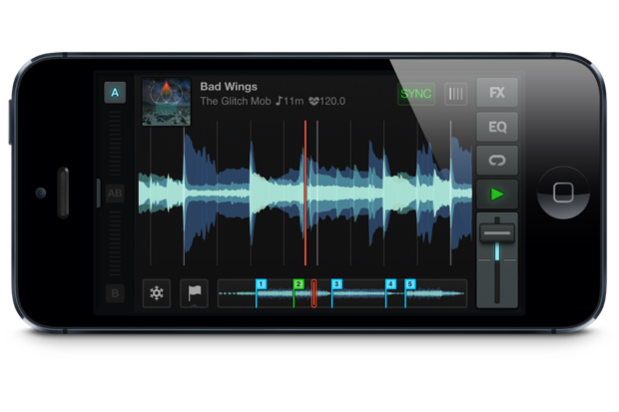 A few months ago Native Instruments basically showed us that making a virtual turntable for a DJ app for smartphones wasn't exactly as intuitive as people thought it to be. They instead brought waveform based manipulation in Traktor DJ for iPad. This week they released their app for iPhone as well. Go check it out if you're heavy into audio mixing.
5. Dextr Email Beta (Android) – $0.99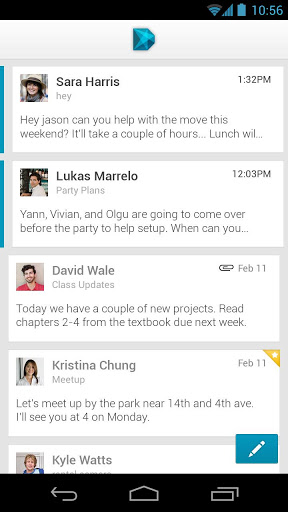 Dextr is an email app for Android that looks pretty darn slick. It re-imagines your inbox as message threads that seem similar to an SMS inbox. It seems like an interesting concept, but the beta wasn't available for our Nexus 4 or Galaxy Nexus, so your mileage may vary.
6. Switch To Windows Phone (Android) – Free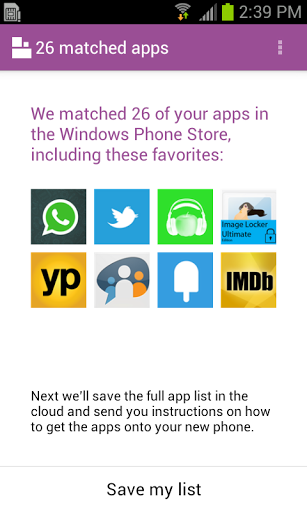 Ah, Microsoft and their desperate Windows Phone adoption tactics! What this app does is basically look through your Android device and tell you how many of the apps installed on your device can also be found on Windows Phone. Thing is, its not really all that accurate, seeing as it shows some really vague third party apps in there, and never really provide you with a complete list, just the number or percentage of apps.
7. Pic Stitch (Windows Phone) – $1.49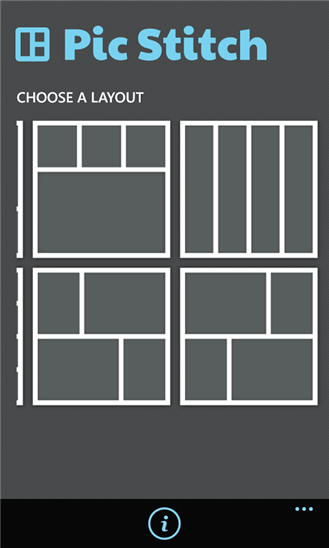 One area where Windows Phone seems to be getting into a groove is photo apps, possibly because Nokia is so heavy into imaging. Well, Pic Stitch is a nifty app that lets you make some really cool looking collages out of your own pictures. You can even add effects and text for that extra touch.
All right folks, that's it for this week! See you next Saturday for another app roundup. As always, any feedback will be appreciated in the comments section below!