After courting controversy in a recent rape incident in the national capital of Delhi, Uber has decided to introduce some passenger safety features in its mobile app. These features are a direct response to a Times of India article which reported that Maharashtra state transport commissioner Mahesh Zagade was mulling a ban on the Uber app.
In their official blog post, Uber introduced its two new features called In-app Panic (SOS) button and Safety Net. The In-App Panic button allows a rider to alert the local Police at the push of a button in case of an emergency. The Safety Net feature allows users to easily share their trip details and real-time location with up to 5 friends and family members. These features will definitely boost Uber's image as a socially responsible company.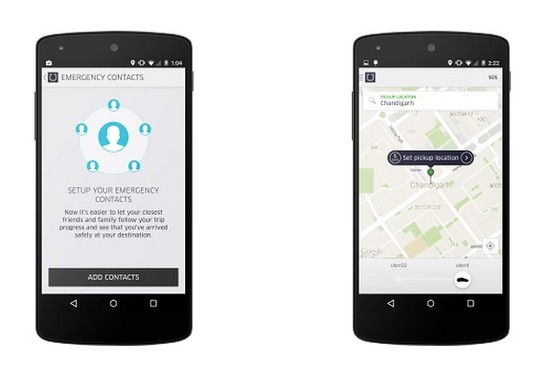 In addition to all this, Uber has also shared all the current driver data with the transport and traffic departments and promised to have each driver verified through the crime branch. Uber also plans to set up a dedicated Incident Response Team for every location that responds to rider reported incidents. Uber says that the team will also receive a notification (in addition to the local Police) when the in-app panic button is pressed.
Uber also clarified that it was not viable to put physical panic buttons in each car as they are prone to wear and tear. Also, since a car may be used for one or more taxi service providers it becomes impossible to provide a separate button for each. This was a major demand by the transit authorities of Mumbai
The company has picked India as the first country to implement these features. It plans a worldwide rollout in due course. Uber came back to the streets of Delhi almost six months after getting banned and apparently, is taking all the measures a brand should take to regain its brand image.