If rumours are to be believed, the upgraded version of Aakash tablet is expected to hit Indian stores in April 2012 at a measly sum of Rs. 2,999. Although it is yet to be seen whether it will be officially christened the Aakash 2 or launched just as the Ubislate 7+. The budget tablet is aimed and designed keeping the Indian student population in mind.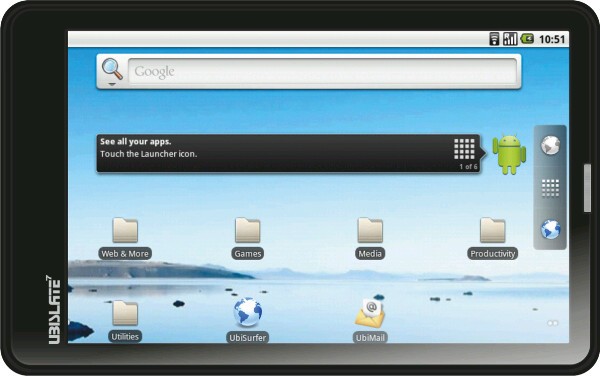 It was during the Question Hour in the Lok Sabha on Thursday when, Human Resource Development Minister, Kapil Sibal confirmed that the upgraded version of the Aakash tablet is set to be out in stores sooner than expected, reports TechSnapr.
Talking about specifications, the upgraded version of Aakash tablet features a 7 inch capacitive touchscreen with a 700Mhz ARM Cortex A8 processor, backed by a 3200mAh battery that lasts upto 3 hrs with Android 2.3 OS. The new version will also include Wi-fi & GPRS connectivity.
The original version of Aakash tablet was a concept conceived to develop a computing device for students at the price of INR 500. After the initial testing of the prototype, the cost of the device was projected to be around INR 1,750 and was finally set at a reality of INR 2,470.
The above rumored news is definitely exciting for Aakash tablet enthusiasts, however it is yet to be confirmed as to exactly when can you get your hands on Aakash 2 tablet also referred as Ubislate 7+. Do keep a tab on this space to get all the latest on the Aakash 2 tablet.