A few years back during the days of Orkut, I once asked my friends if they prefer a desktop computer or a laptop. To my surprise, laptops was the popular choice already and I wondered how one can use a small, underpowered and cramped computer that is so much more fragile than a conventional PC. A few years later, I may not feel the same as I made my shift to 100% notebook in 2010. The advantage of carrying your data with you, saving space and becoming much more productive caught me. While my love for a desktop still makes me setup a external monitor, keyboard and mouse at my work desk and an external mouse / keyboard everywhere else, the notebook is the center of my computing world.
Another factor called the tablet has been added to the list recently and it is not hard to see where personal computing is headed. As a kid I was taught computers with the conventional Central Processing Unit + Monitor + I/O devices. Some years later GUI came in, followed by color screens, the big fat CRT monitors were replaced by LCD's and today we are in the age of notebooks, tablets & booming mobile computing.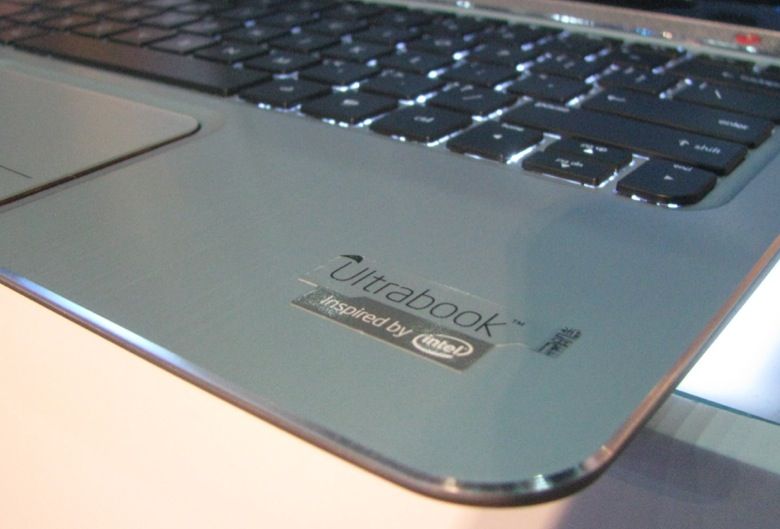 We have seen Apple's MacBook Air around for a while now and the buzz around Ultrabooks aka SSD powered, ultra thin & portable notebooks that have done away with the optical is picking up. Intel has drawn a outline of what an Ultrabook is, has invested millions in branding it and working with a number of hardware partners to get them out in the market.
The definition of an Ultrabook is remarkably similar to what the progression of the personal computer is. Faster boot times, powerful yet smaller, sleek and stylish! With optical drives on its way out, slimmer is easier and SSD adds its bit of speed and durability to these systems. At CES 2012 we saw the 14″ Ultrabooks joining the list of 2011 Ultrabooks which featured a 13.3″ screen and we recently saw HP launching 15″ Ultrabook and a Sleekbook range inspired by the same.
The industry is catching up with Ultrabooks concept, but is it just a buzz word?
With the evolution of computer hardware, SSD's replacing conventional Hard Disks, shrinking size of chipsets and sharper display resolutions at lower sizes, laptops as we known them were always going to get smaller, lighter and thinner. And for a long time we have been seeing ultra lightweight notebooks available in the market at a premium.
Ultrabooks comes forward as a conscious effort by the industry to push the super slim, portable and powerful notebooks to every segment of the market. While the MacBook Air stood out as a premium offering from Apple a couple of years back, today it starts at a much more affordable $999 and comes in two different screen sizes. Clearly the industry is seeing the need to go mainstream with lightweight yet powerful notebooks and with the Ultrabook the choices on what to keep, what to leave out have been finally made.
With prices now heading below $1000 mark, we should expect to see a lot many more ultrabooks around us in days to come. Buzz word or not, we know where the future of notebooks is.
Ultrabook – The Personal Computer Evolves, Again!