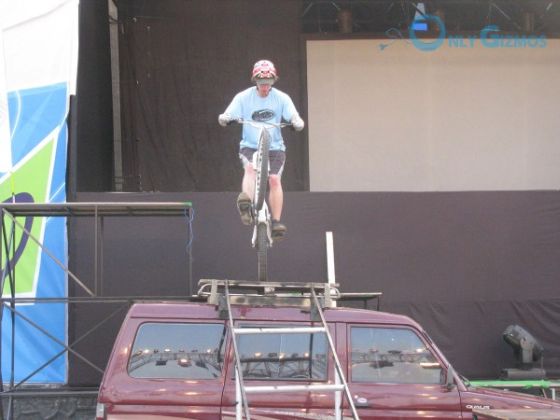 This event is one of the main features of Techfest and like every year this time as well it attracted a huge amount of the crowd in gigantic proportions. The crowd bustling in, exciting vibes and the resultant chaos and noise; it just seemed like other times until something not uncommonly usual happened. We had a female compering the Technoholix (Day 1), and that's a first we saw in our three years of coverage of the fest. It certainly got the crowd very excited. Unfortunately, she wasn't really prepared and shockingly was reading her lines from a sheet of paper (at snails pace I must say)  much to the disappointment of the audience.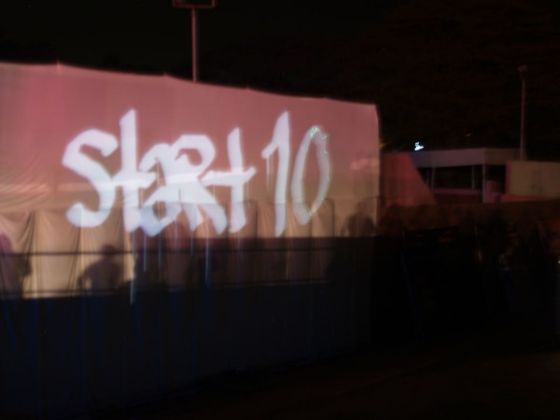 Now the audience (so did we) had a lot of expectations from the Activ8 3D show. But it ended up rather being more of a 2D show much to the chagrin of the crowd which had already got uneasy due to the delayed start of the event (it started at 8.25 instead of the usual 7.15). An interesting character in the form of a disciple of Baba Ramdev kept the audience occupied for some time (this character delivered a lot of 3 idiots dialogue and gave a brief about the lives of engineers at the same time) which had started to grow weary after the long wait and the show was proving to be way below their expectations.
 Come in M.A.D mountain bike stunt team. They not only managed to cheer up the crowd but also got them going again and filled the air with excitement and a lot of energy. Their young performers (or stuntmen I should say) managed to pull off some breath taking stunts which had the crowd on their feet. Giles, the commentator (compere) for M.A.D. confessed to me that he hadn't seen such a charged up crowd before. Their electrifying performance had the crowd clapping and yelling with joy. The event ended up on a good note thanks to M.A.D. and their amazing team of young stuntmen who all happen to be students and stunt biking their passion. Scott the youngest member of the team had this message for the IITians after their performance "Follow what your heart says and do it to the very best of your abilities." And yes they didn't forget to thank the crowd for their amazing support and said that its the motivation and enthusiasm of the crowd that kept them going.
Action from Day 2 and Day 3 shall continue to flow on our Live Page