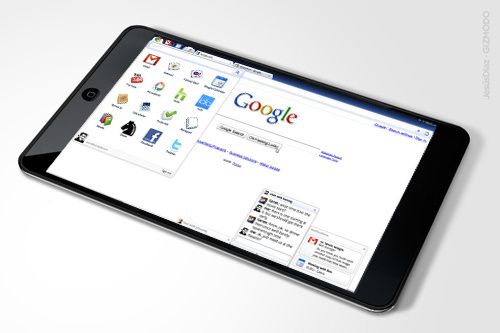 Lets consider this official that 2010 is the year of tablets. The Crunchpad in its new form 'Joo'Joo' has already been announced, and talk about an Apple Tablet never dies. All the chatter and constant rumors of powerful reputed companies working secretly on tablet devices make me wonder if this would do to the portable computing scene what netbooks did?
While all hopes of redefining the tablet experience lies on Apple, we now hear that Google is rumored to be working on a tablet computer along with HTC since over a year. While the Google Chrome OS is a reality and a tablet booting straight to a browser is real aswell (the CrunchPad / JooJoo); it makes this rumor sound very real that Google might be working on its own Tablet.
So may it be the iSlate or a Chrome OS powered Google Tablet, the food for thought is how will this fit into our routine lives trying to survive between a desktop/notebook and a smartphone. I don't know many people who own both – a netbook and a notebook; for the same reason having a super smartphone and a tablet together would mean overlapping functionalities.