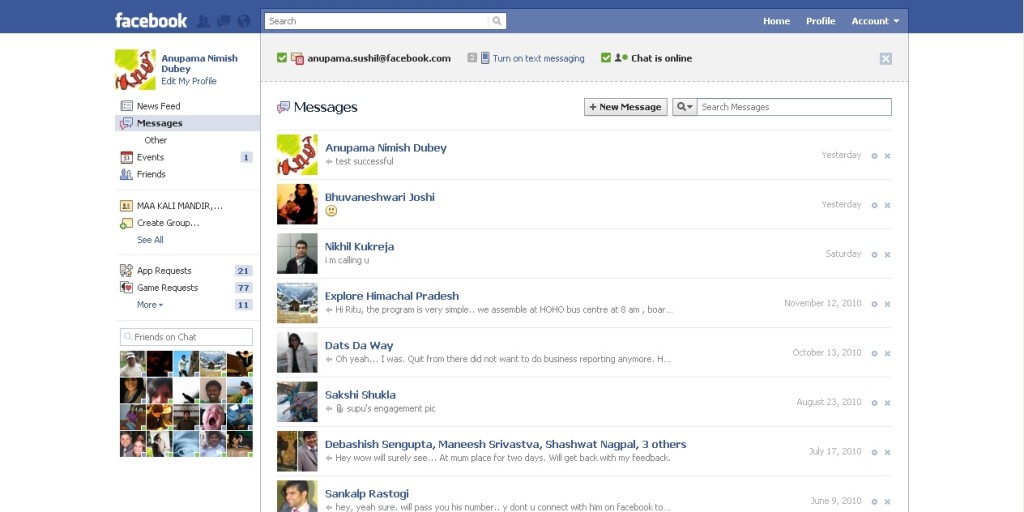 Facebook is one of the most popular social networking services around – it has even inspired a film. So when it was announced late last year that Facebook would be launching a mail service too (called Facebook Messaging), we applied right away. And well, I guess I got lucky because my Facebook Mail ID just arrived. I have been using it for a couple of days now, and here are my initial impressions.
To activate your Facebook Mail ID, you need to click on the Upgrade option that appears on your Facebook page. The site walks you through the upgrade procedure and once it is over, you will  ultimately see two inboxes in your account, a social inbox containing messages from friends within Facebook and messages sent from other email ids combined with chat; and an  "Other" inbox with mails from pages and communities you follow on Facebook. As Facebook said, it is an integrated service combining mail, messages and chat. In terms of appearance, it does not look at all different from the earlier messages folder in Facebook. It is only when you start using it that the changes start becoming obvious.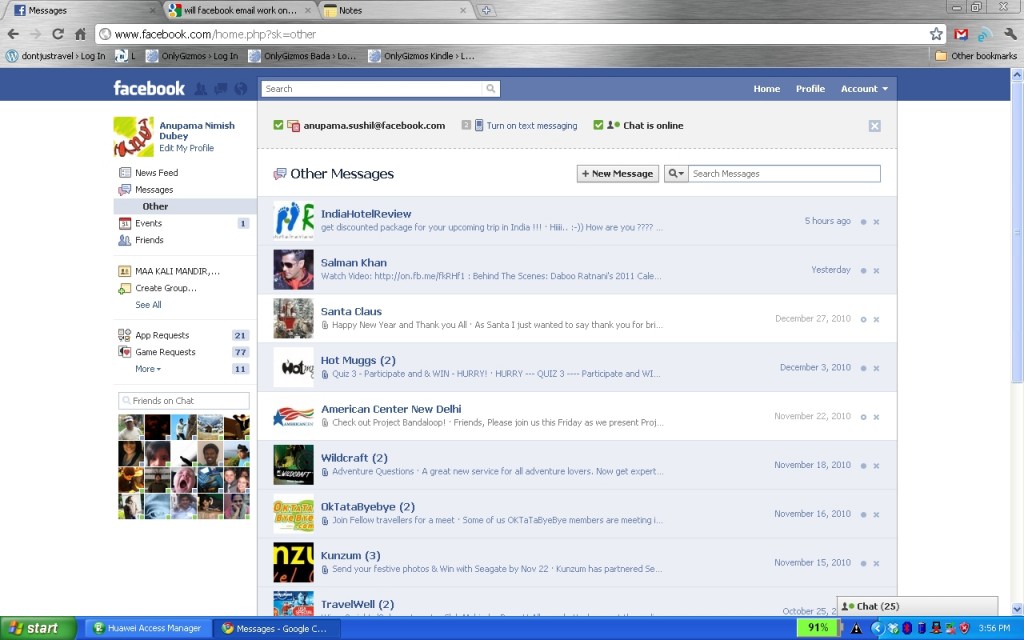 With the new service, composing a new mail remains unaffected. Click on the New Message and you can compose and send the message to any contact within Facebook or any other mail service with attachments, along with the option to shoot and send videos and pictures from within the mail itself. You can also opt to send the same message to a Facebook user on their mobile phone in the form of a text message, provided they have registered their numbers with Facebook.
Once you register your mobile number with Facebook using the mail service, you can receive notifications about various updates on your phone itself. However, the service is quite slow, and you will get updates much later than they were made on the site, which kind of kills the purpose, especially when one considers that Facebook has a pretty decent mobile website too. While sending a message remains clear, it still does not support adding bcc and cc and adding more people to an existing thread. Most importantly, importing various contacts to FB mail is still complex because of lack of an address books.
The mails in Social Inbox are supposed to be prioritized as per the most active thread, but in my case they got it quite wrong, which led to a fair bit of confusion. The service also includes chat, and if you need to start a chat with a friend, you click on the new message and send it. While, the old chat applet remains, now all your chats also get automatically saved in the Social Inbox. This could be good and bad – good because you have a record of all your conversations, bad because you do NOT want a record of all of them. There might be an option to turn off the save chat feature, but we could not find it.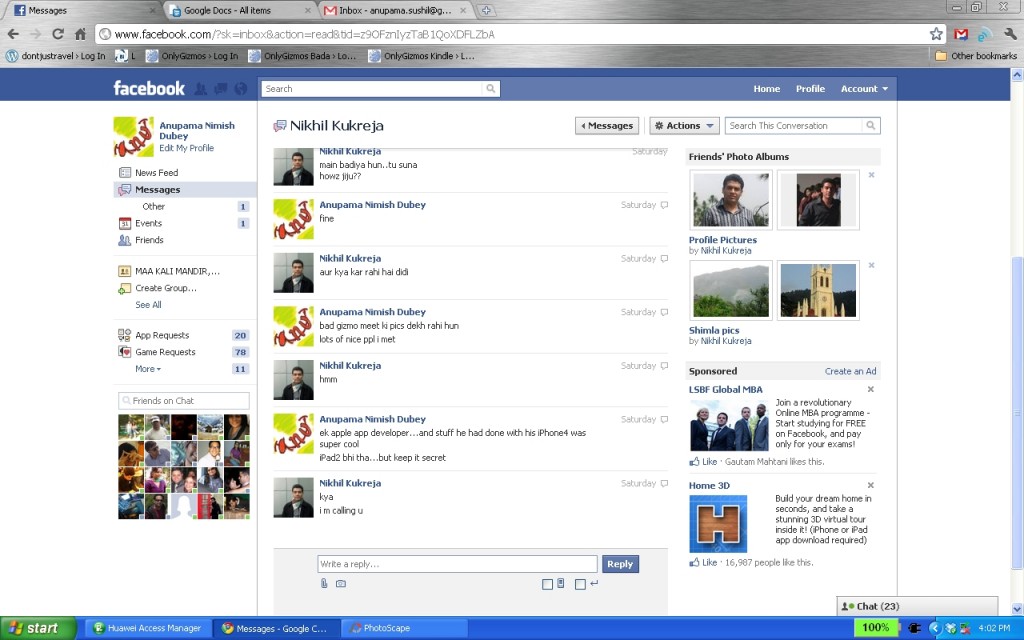 In my opinion, Facebook Messages is not a full mail service yet – there are no cc or bcc options and mails can only be archived by default and deleted only when accessed through the actions tab. There is no forward to all option either for those who like mass messaging. Facebook has not revealed the storage capacity for mails yet, so we do not exactly know how much we can keep there.
All of which makes me feel that Facebook's mail service is far from impressive. Yes, it does integrate mail, chat and messages, but unless you are a Facebook addict, you will not finding yourself needing it. I certainly am not switching from my Gmail account yet!