WebOS also know as LG WebOS or Open WebOS is a Linux-based operating system for smart TV's and was formerly also a mobile phone operating system. The OS was conceptualized and created by Palm inc and was eventually sold to HP, who made it open source giving it the name Open WebOS. Currently, the platform belongs to LG electronics and is stylized as LG WebOS.
WebOS has long been touted as the next stage in operating systems. The system is designed with a dependence on the internet, making it a completely web-centric operating system. It is an open source platform which is under constant development by a community of Linux and web development enthusiasts.
Bening a web-centric open source platform, WebOS provides developers with a platform to be innovative and provides them the chance to use the latest web-development technologies.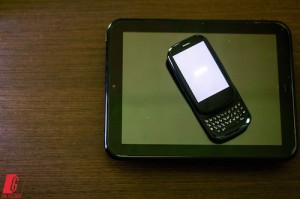 Features

1. Multi-Tasking: WebOS uses "cards" to facilitate users and represent applications. Users can toggle between these cards and prioritize them according to their needs and specifications.
2. Synergy: WebOS integrates information from multiple sources, this feature is referred to as "Synergy". We can link multiple messaging platforms and have all the messages reach a common place, so that will allow us to link WhatsApp, SMS and other messaging apps we might be using. This feature is also extended to e-mail accounts and calendars.
3. Updates: WebOS allows for over the air updates. We can directly update our devices without docking it to our PC's, OS updates will be sent via the carrier. The OS also senses when the phone is idle and has a fast connection and updates it during those periods, maximizing the user experience
4. Notifications: The notification dock is at the bottom of the screen. This dock automatically resizes itself depending on the incoming notifications
5. Synchronization and Third party applications: By default WebOS uses a cloud-based synchronization approach rather than the traditional desktop sync. However, third party clients are available to manage this. Official applications are available on the LG app store, however Homebrew softwares can be installed even though they aren't officially vetted by LG. WebOS allows you to switch the default application with the third party application of your choice.
Users are allowed to port this operating system to the hardware platforms of their choice. Thereby giving users control over which devices they want WebOS to operate in. Users are allowed to add, modify and remove features as per their requirement. Users will be allowed to code the system and expert help and advice will also be provided.
While the usage of WebOS as a user interface for Smartphones is still limited. The first instance of webOS being utilized in smartphones was the WindsorNot under the care and guidance of Jon Rubinstein. The project was supposed to release in 2011 post the launch of the 'palm'. This date was missed due to technical instabilities causing the project to lose traction and eventually getting shelved. Despite the failures of WebOS as a Smartphone UI, LG has successfully managed to integrate WebOS on their Smart TV platform.
LG is currently using the WebOS platform to power its new generation of Smart TV's. The laundry list of features which were available on WebOS powered Smartphones have been effectively transferred to the Smart TV platform. While many have considered LG's acquisition of WebOS from HP to be a failure, it is still too early to judge. WebOS gives users complete control over the OS itself, this has prompted a community of users to adopt the platform and develop it further. LG Smart TV's using WebOS have been popularly accepted so far and have been praised for their intuitive user interface. Most smart TV's have nothing more than internet connectivity, which while being useful doesn't necessarily make the TV smart. LG has found a way to seamlessly integrate the much talked about WebOS UI into a TV, this is a throwback to the years of the HP slate and the Palm, devices which formed a cult following due to their amazing user experience