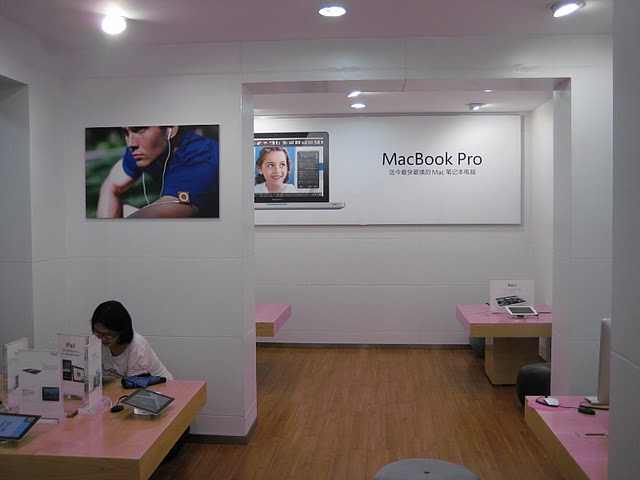 Yesterday we came across the case of a mysterious fake 'Apple Store' in China. If you haven't read the news yet, you would be surprised to know that a fake Apple Store was spotted in Kunming, China. The fake store in question sports branding that is almost identical to the original Apple Stores, same furniture, a Genius Bar, same T-shirts by employees etc. And it's so convincing that the employees actually think that they are working for APPLE!
Now, as I read the title of this post by BirdAbroad revealing the fake Apple store, something sounds wrong. "Are you listening, Steve Jobs?" well he isn't listening, he is laughing! While, most people reading this news are busy speculating IPR lawsuits by Apple, and while that might happen, here is the real deal.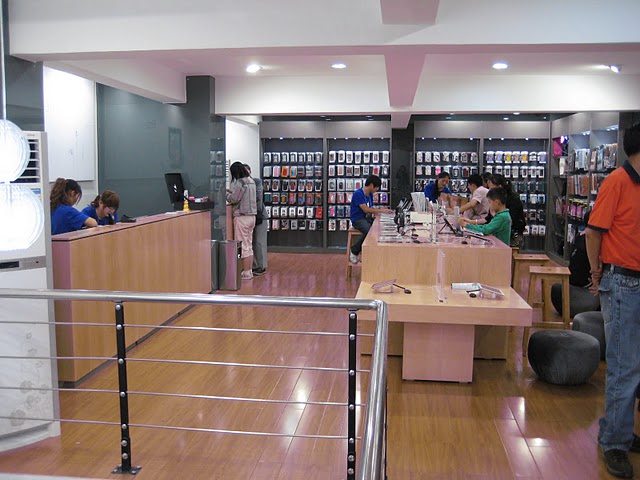 Last year I had the opportunity to meet Dheeraj Gupta of Jumbo King at Startup Saturday. We had invited him to share his journey as an entrepreneur who made a branded chain out of Vada Pavs and has been referred as the Indian McDonalds. During his talk, some gentlemen asked him about copycats. Small time Vada Pav sellers started putting a board reading JumboKing and tried to mimic them. Mr Gupta replied and said that they liked to see that happening. They simply studied who is using JumboKing name and selling well, JumboKing would find a place nearby and open their business there. It's free market validation for them.
Now the author mentions himself "No one who doesn't know me personally has ever heard of Kunming before."
Currently Apple has its official stores in Beijing and Shanghai only, but if you remember last year Apple COO Tim Cook mentioned in an earnings call that they have chosen to invest in China amongst the BRIC nations. China already contributes sizeable amount to Apple's bottom-line and with three fake Apple Stores in the same vicinity spotted at Kunming, Apple is only patting their backs for trusting China as a market!