Microsoft has given multiple hints on Windows 8 this year. Earlier at CES they announced that Windows 8 would work on both x86 and ARM architectures and recently they demoed the touch oriented UI of Win8. While the debate on how good Microsoft's strategy to merge a tablet and PC OS would turn out, goes on, here is some new spice to the Windows 8 story. It is now rumored that Microsoft is talking to hardware partners to build their own tablet hardware for Windows 8.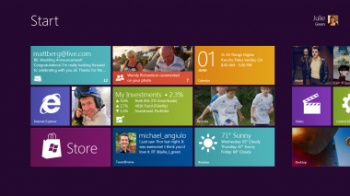 Microsoft was last year ditched by HP with a delayed and low key launch of the Win7 based Slate and at the same time its arch rival Apple is making killer money by using a integrated approach.
Microsoft has experienced tremendous success with its Xbox, Kinect and other peripherals business which always add some credit to rumors of Microsoft doing its own hardware.
Microsoft also manufactured handhelds like the Zune and Kin. It wouldn't be completely out of their way to do a tablet for themselves. The rumor specifically mentions Microsoft talking to "Texas Instruments and Taiwan-based OEMs/ODMs" with a 2012 end target launch.
However doing their own hardware for a product like Windows 8 can really hurt Microsoft's own business model. It has a number of partners who push Windows systems and Redmond surely doesn't want to upset them. I would be surprised if Microsoft does show its own tablet hardware when launching Windows 8, but that would be more like Google doing a Nexus One or Nexus S for Android OS and not a iPhone / iPad like approach that Apple has.