Microsoft and Chinese telecommunications major Huawei (who also dabbles with smartphones) have jointly announced that they would be bringing affordable, low cost Windows Phone powered devices to the continent of 1 billion people. The huge African market is one of the fastest growing in the world – however for some reasons, it is yet to see the advent of modern smartphones on a large scale. Majority of the population there still rely on them good ol' feature phones. That is precisely what both Microsoft and Huawei want to change.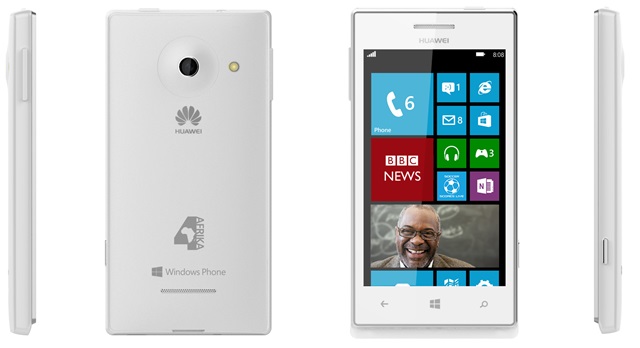 That seems to be a good idea considering the fact that sales of Windows Phone devices hasn't been something that Microsoft could boast of and be proud of. The smartphone platform that debuted back in 2011 is still a small blip on the smartphone radar with the Android and iOS juggernaut showing no signs of slowing down. Making a low cost push in to a fast developing smartphones market is THE thing to do and get the numbers up.
The Huawei made phone running Windows Phone would be called Huawei 4Afrika (I don't know who came up with that – but that sounds gay), and that Huawei would launch. The device would go on sale in the countries of Angola, Egypt, Ivory Coast, Kenya, Morocco, Nigeria, and South Africa starting the end of February 2013. Huawei isn't the only one Microsoft is partnering with for launching low cost phones in Africa.. The Redmond based software giant is also readying low cost Windows phone devices made by Samsung, HTC and Nokia soon.
As for the handset, the Huawei 4Afrika is not very different from the Huawei Ascent W1, which was showcased at the CES earlier this year. The handset features a 4-inch 480 x 800 display and is powered by a dual-core 1.2 GHz Snapdragon processor. It gets both front and rear facing cameras and comes with 4GB of internal storage. There wold be local customization as well with Africa centric apps coming preinstalled on the phone.
There is no word on the pricing thus far – but then this is a low coast handset and for the same reason, we do not expect this one to burn a hole in anybody's pockets.