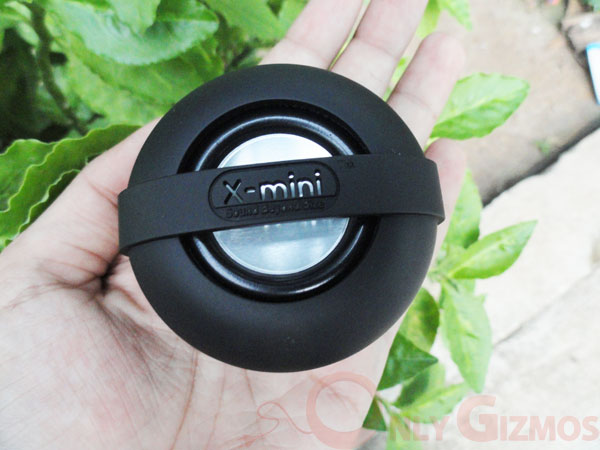 X-mini speakers are ones you can aptly call devilishly cute. They look so small and yet they are so loud. We still haven't forgotten how we fell head over heels in love with the X-mini V 1.1 & Happy. So this time around as the X-mini Rave lay in our hands it actually carries a huge burden of expectations and it better stand up to those standards it set earlier or we will be hugely disappointed.
So lets go ahead and test the latest version of the capsule speakers from XMI called the X-mini Rave…
In the Box: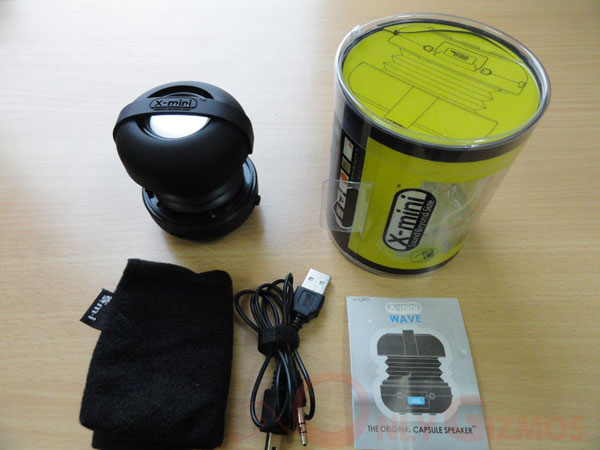 X-mini Rave speaker
Carry Pouch
USB charging cum 3.5mm extension cord
Quick User Guide
Specifications:
Speaker Output: 2.5W
Audio Playback Time: up to 8 hrs
Radio Playback Time: up to 6 hrs
Weight: 98.6g
Battery Capacity: 400mAh
Charging Time: 2 hrs
Design & Performance: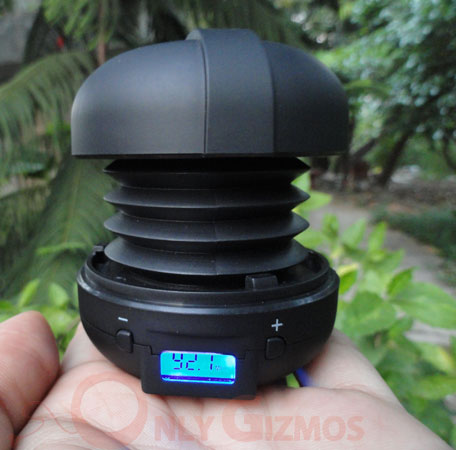 The X-mini Rave has a compact yet beautiful design for such a small sized speaker. We like the small capsule shape of the device and add to it the twist to open Bass Expansions System (BXS) and its a heart throb.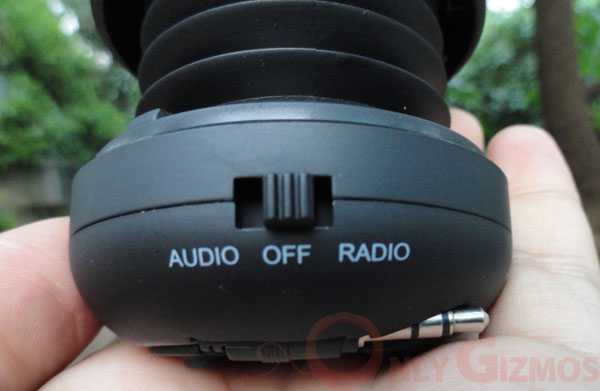 Being a small rounded capsule it has a lot of controls options loacted on the sides which includes the control button to switch on the speaker or the radio.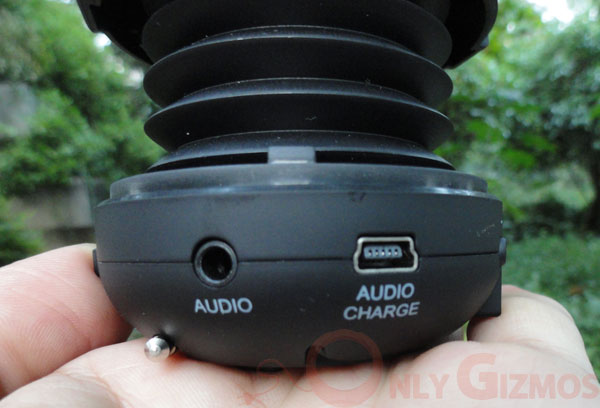 Immediately next to its right you have a 3.5 mm jack to connect to another speakers and the mini USB charging port. We feel that the USB charging port combined with an extendible 3.5mm cord is another welcome addition.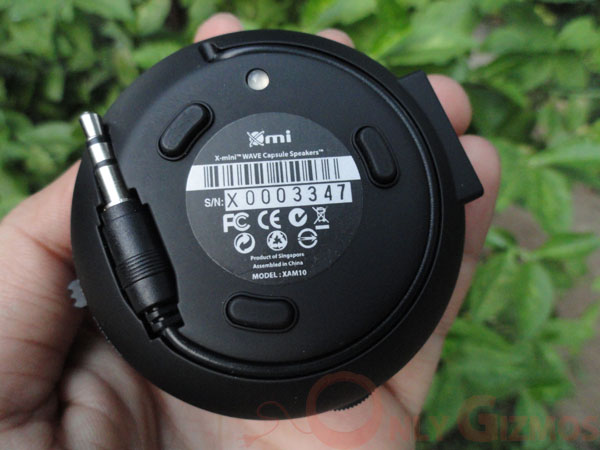 And on the left of the on/off switch you have the volume control options which is fairly simple to use for it is scroll wheel. On the bottom you have the small wired 3.5mm plug in jack along with a blue LED indicator which I must say lights up pretty brightly for an indicator. But it is a for reason that when the battery is low the indicator turns dim. It turns red while charging the device and sprightly glows blue again once fully charged.
Radio: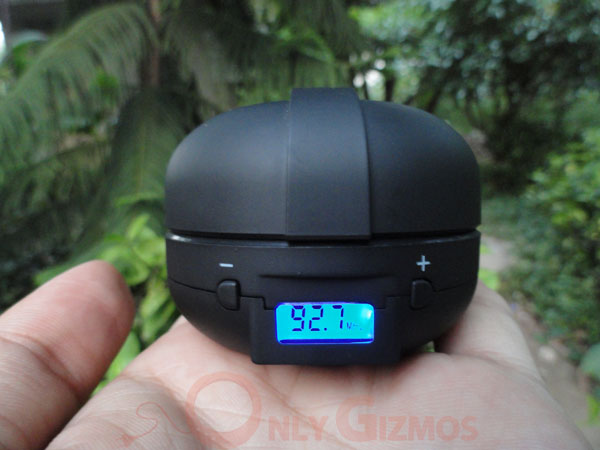 Though the Rave looks a little different than the rest of the other X-mini series in that it has an integrated Radio with an internal antenna and a FM station display with cool blue lights. The buttons on the sides of the display help you to adjust the frequency of the radio station. You can easily search for the available radio stations by long pressing the '-' or '+' buttons. Though the inability to save your list of favorite FM stations is definitely a let down.
One must admit that the radio is very clear and there are no static noises which is pleasantly surprising considering the fact that it does not have any external antenna. Though strangely the Rave kept losing its radio signals or at least got static as soon as I would touch it. It can be due to poor signals in the areas as well.
Speaker:
Well we are delighted to tell you that the speakers on the X-mini Rave is as good as its other predecessors with loud and clear audio quality for its size. The Bass Expansion system works well on the Rave. The bass and treble on the Rave are good and makes listening to music a very pleasant experience.
Though interestingly, when you reach volumes of beyond 90% on the Rave this is where things start to get a little shaky. There is evidence of distortion and the sound can get a bit shrilly too. Must admit though that the Rave looks even cuter when it starts to shake with those vibrations at higher volumes.

We tested the speakers for their battery life and were able to easily get out more than 7 hours of music out of it. The Rave speakers are loud enough to use outdoors and in small parties as well.
Verdict:
Positives
Integrated Radio
Loud speakers
Good battery life
Negatives
Inability to save radio stations
Bit on the costlier side
The X-mini Rave boasts of a very good design and a solid list of specs that are not mere stats to show off but deliver to back it up. The integrated Radio on the Rave is a great feature for Radio fans.
The X-mini Rave is available for SGD$74.90 (roughly US $60) and we think that it is a little on the costlier side. But still overall its a great package, especially if you are a radio fan as well, we surely recommend it as a must have for music lovers on the move if you don't mind the little extra price.
X-mini Rave Portable Speaker Review