The Chinese smartphone maker, Xiaomi after the Mi 4i has introduced a new Mi Wi-Fi router. The new router has a built-in storage feature.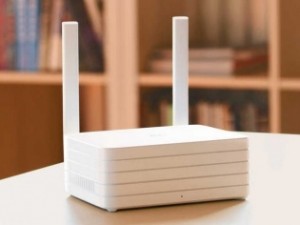 Xiaomi seems to be taking their wireless router product line pretty seriously, their new router brags about 6TB of built-in memory. The Mi Wi-Fi router is said to deliver high-speed connectivity. Along with amazing transfer speed, the router also provides its users a convenient new hub for storing their digital content like photos and videos.
The router also has the capability to back up images from cameras or smartphones and store them. Xiaomi stated that media stored in the router will also be accessible via the Android and iOS apps.
The fascinating fact is that Xiaomi has decided to use surveillance-optimised hard disks from Seagate and Toshiba on the Mi WiFi. These hard disks are highly reliable storage solution for video surveillance purposes.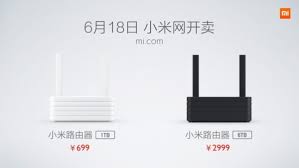 The router supports 802.11 ac standard and is powered by a dual-core 1.4 GHz Broadcom  4709c processor. The router is clubbed with a RAM of 512 MB. The router increases the 2.4GHz and 5GHz dual-band performance by 100 percent and 30 percent correspondingly. The use of surveillance-optimised hard disks ensures that the Wi-Fi's storage has a very little chance of failure even if they are turned on 24 hours a day.
The Mi Wi-Fi router with a price-tag of ¥2,999 (est~ $649.66) and will only be available in China on company's official site from June 18. Xiaomi surely has disappointed many enthusiasts world wide by making this router available exclusively in China. The chinese company has yet not informed about the availability of the device to the rest of the world.
During the launch of the device, Lei Jun the chairman and founder of the company listed out the efficiency of Mi Wi-Fi. According to him this device caters to the problem faced at home  during streaming of HD videos when another family is also downloading something. He also stated that the Wi-Fi will be an important asset to the photographers. The device can store multimedia data which can be accessed from anywhere. A router like this is something that had to be made, he added.