After the huge response received by Xiaomi for its Mi3 and Redmi range of phones, the Chinese manufacturer is all set to launch the Mi4 in India. Hugo Barra, Head of International Operation for Xiaomi confirmed that the phone would be launched on 28th January. This will be the fifth phone to be released by Xiaomi after the Redmi Note 4G.
The Mi4 is the successor to the Mi3, which was the debut Xiaomi phone in India. Xiaomi stopped selling the Mi3 a couple of weeks after it was launched and thus lacks a proper flagship device in India. The Xiaomi Mi4 is arriving in India six months after its global launch. The Mi4 has been somewhat designed like the iPhone, but it aims to compete with other high-end Android phones like the Samsung Galaxy S5 and the HTC One M8.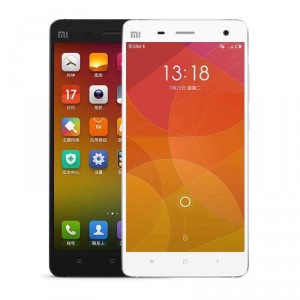 The Xiaomi Mi4 has a premium look with its eye-catching design and diamond cut edges. However, the replaceable back panel is made from plastic which is a letdown. Xiaomi also plans to offer alternatives in back cover which would be of wood, leather, and other materials just like Motorola or OnePlus.
The Mi 4's impressive hardware includes a quad-core Snapdragon 801 processor running at 2.5GHz, 3GB of RAM, 64GB of internal storage, and a 3,080mAh battery. The Mi3 and the Mi4 smartphones share the same 5-inch screen and 1080 x 1920 pixels resolution. There's a 13-megapixel primary camera and an 8-megapixel front-facing camera. Looking at the hardware, it is hard to differentiate it from the OnePlus One. The only differentiator is the 3GB RAM in Mi4.
Xiaomi will follow the same flash model to sell its phones i.e the phone will be exclusively available on Flipkart. With no official prices available, the Mi4 is expected to be priced between Rs. 17,000 to Rs. 20,000. With all the top line specs, it's impressive how Xiaomi has managed to put it at such an affordable price.