Xiaomi has recently confirmed that it will be holding its 2018 annual product launch event in Shenzhen, China on May 31. Lei Jun, the CEO of the company, has confirmed today through a Weibo post that the Shenzhen event will serve as a platform to debut multiple devices such as Xiaomi Mi 8 flagship phone, the MIUI 10 Android skin and Mi Band 3 fitness tracker.

Xiaomi Mi 8 and Xiaomi Mi 8 SE
Recent reports have it that Xiaomi Mi 8 will be the world's first Android phone to arrive with 3D facial scanning feature. It is speculated that it could be available in two variants such as Mi 8 and Mi 8 SE. Both the models are expected to arrive with support for 3D facial identification.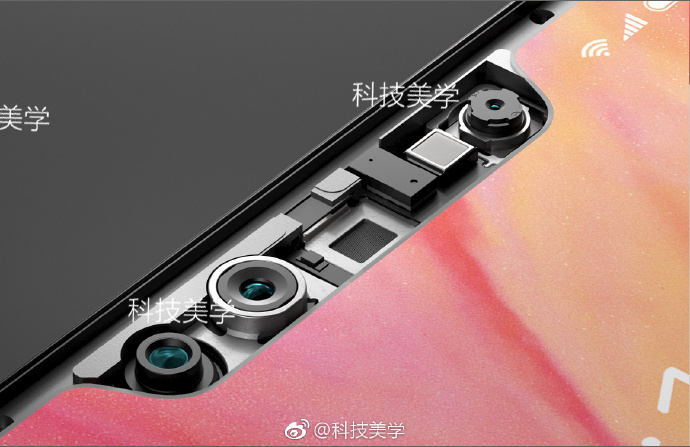 The internal code of Xiaomi's website and recently leaked posters have revealed that the Mi 8 may feature 4 GB of RAM, 64 GB of storage, rear-mounted fingerprint scanner. Its rumored color variants include gray, blue, gold and red. The Mi 8 may feature a smaller display than Mi 8 SE.
The Xiaomi Mi 8 SE could be an advanced smartphone with 3D face scanner and under display fingerprint reader. It is expected to feature 6 GB of RAM and may arrive in internal storage options like 64 GB, 128 GB and 256 GB. It is speculated to arrive in colors like black, gold, white and blue.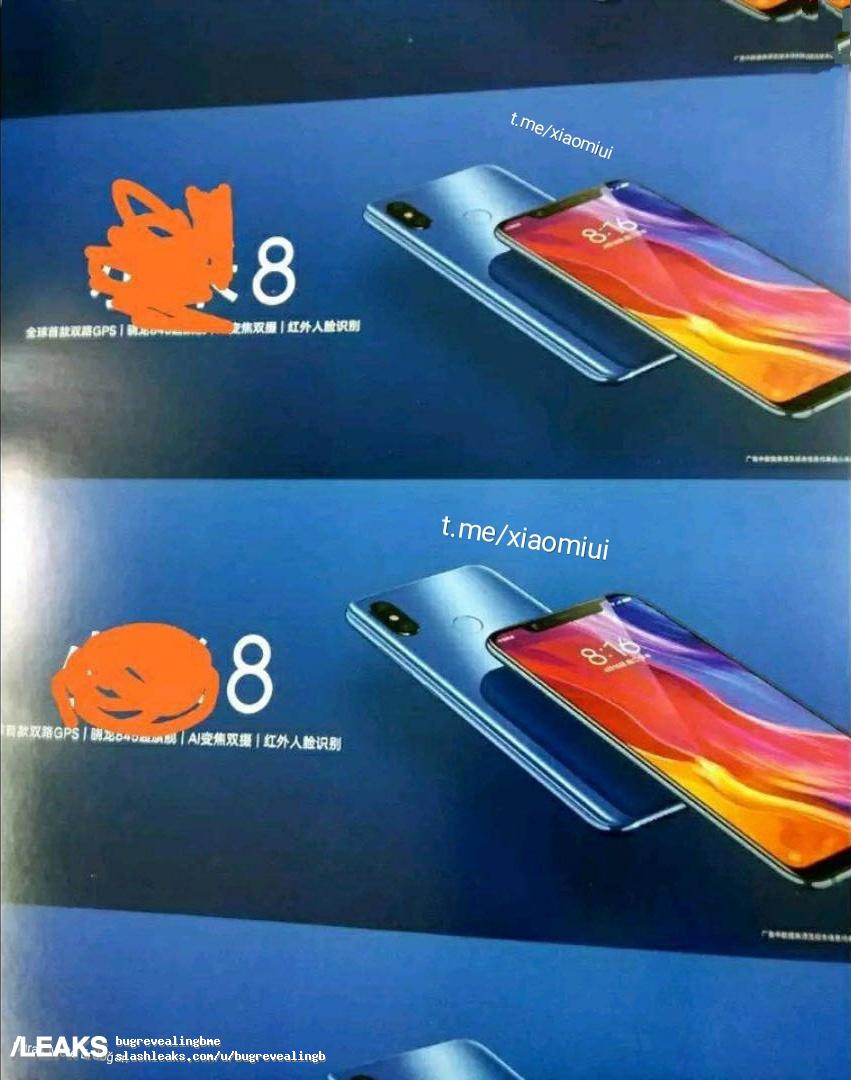 The Mi 8 duo are pegged to arrive with OLED display, Snapdragon 845 and 3,300mAh battery. Both phones are likely to feature 20-megapixel f/1.7 aperture + 16-megapixel f/2.0 aperture dual camera setup and 16-megapixel f/2.0 aperture selfie snapper. The inclusion of structured light 3D module may also allow the upcoming flagship phones to support animated emojis like Animoji on iPhone X.
MIUI 10
The Xiaomi Mi 8 and Mi 8 SE could be the first phones from the company to feature MIUI 10. The company has confirmed through recent teasers that the MIUI 10 will be faster than MIUI 9. The MIUI 10 is expected to arrive to all Xiaomi phones except for the ones that are running on Android 5.0 Lollipop. In China, Xiaomi has already started receiving applications for recruiting closed beta testers for MIUI 10. The new version of MIUI is expected to be available soon after its official unveiling on Thursday.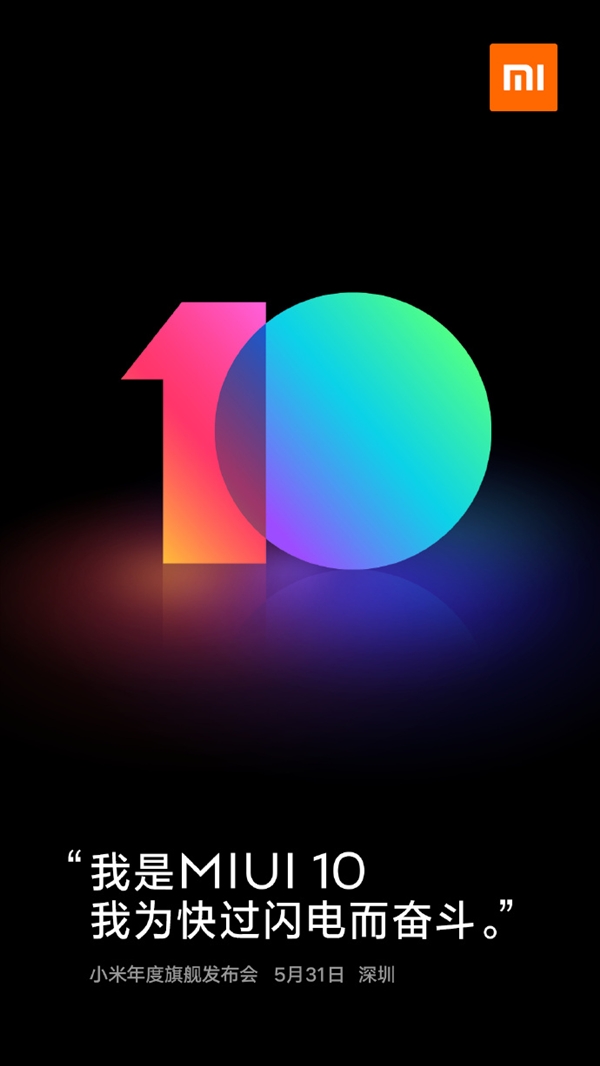 Xiaomi Mi Band 3
Leaked user manual and screenshots of the companion app for the upcoming Mi Band 3 has revealed that it will be equipped with a touchscreen display. The other two new features that are slated to arrive on Mi Band 3 include gesture-based navigation, support for Bluetooth 4.2 and NFC. Like the Mi Band 2, its successor may come with IP67 certified splash-resistant body, detachable strap, heart rate sensor, step counter, calorie calculator and sleep tracker.

Xiaomi Mi Max 3 Won't Debut on May 31
Since the Chinese manufacturer had launched the Mi Max 2 phablet in May last year, fans are also anticipating that the company may debut the Mi Max 3 on May 31. However, through the Weibo post, Jun has confirmed that the company won't be launching the Mi Max 3 at the upcoming event. Jun had previously confirmed that the successor of the Mi Max 3 will be unleashed in July this year.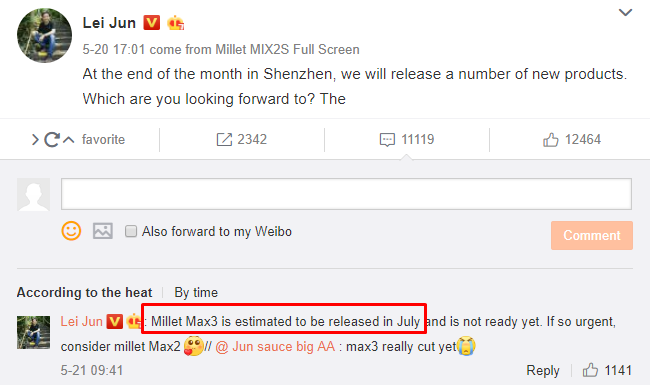 Surge S2
Rumors have claimed that the home-grown 14nm Surge S2 SoC will be also unleashed on May 31. It is expected to arrive as the successor for 28nm Surge S1 phone that had powered Xiaomi Mi 5C from February 2017. As of this writing, there is no confirmation from Xiaomi on whether the Surge S2 will be announced at the Shenzhen event.