Power banks are the most widely used mobile accessories. But most of the time we forget or avoid to carry them as they are bulky in most cases. XYRA has come up with a solution for this problem. XYRA, is an Indian Tech startup which has built a unique power bank which is almost the size of a credit card. As per company claims it can even fit in your wallet.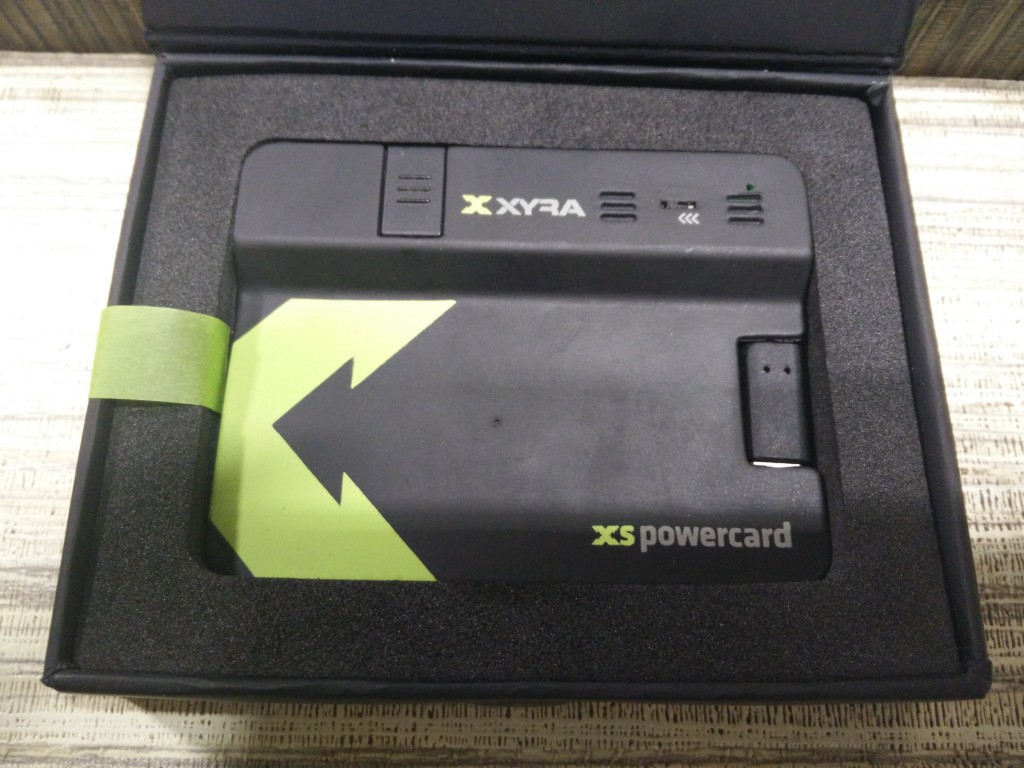 In terms of looks and design, it is very impressive and attractive. Better than the box shape of most ordinary power banks. Xyra's product may fit in your wallet depending on its design, but that wasn't the case for us.
It comes with an 8GB/16GB/32GB flash storage USB Pendrive. The Pendrive is embedded in the power bank and can be detached whenever needed. But, while using it, the Pendrive heats up quite easily. So while the pen drive can be used as a backup option, it cannot be used as your primary storage device.
There is a slider, which can be used to regulate the current flow, but it is cumbersome to use. Having said that, barely anyone is going to use that slider much because we want our smartphone to charge as quickly as possible. Current capacity is 0.5A – 1A.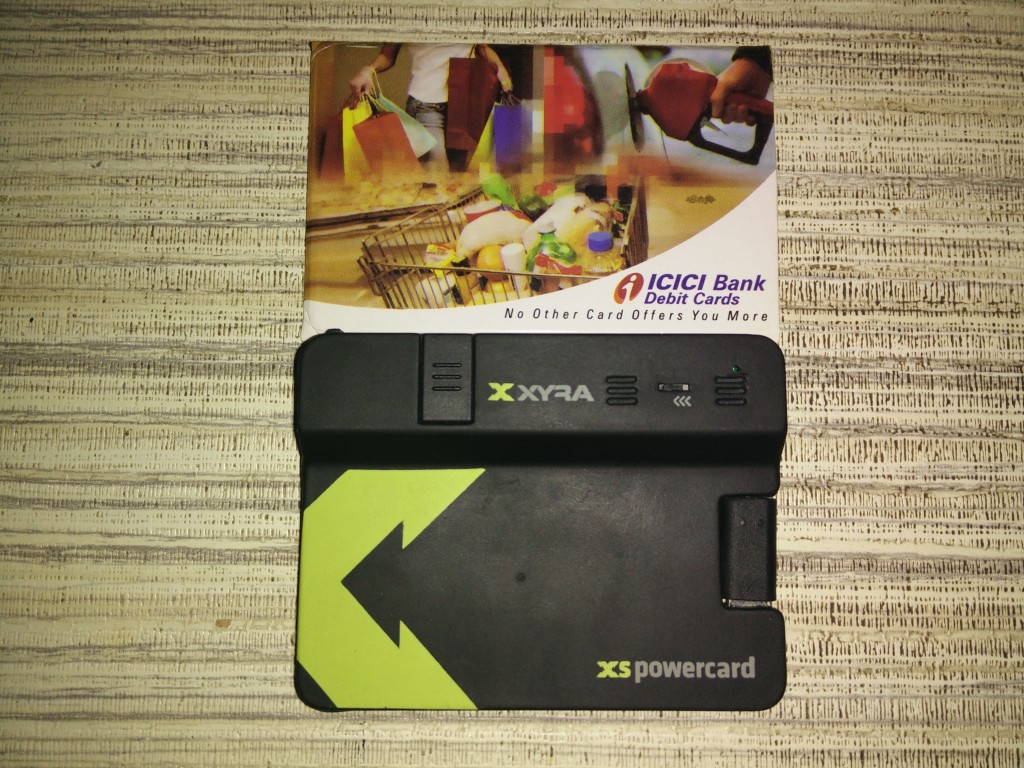 The power bank also serves as a USB cable for transferring data between a computer and a smartphone, a useful feature in our opinion, but some people may find the length of the wire to be an issue. Also, it is a tedious task to restore the wire back in its slot.
There is a multicolor LED light which indicates charging level. The 2200mAh storage should be enough to charge most devices to about 75%.
This power bank keeps true to the Modi Make-In-India fever. The built quality is top-notch. The XS Powercard comes with a matte finish. The power bank comes in two variants – Micro-USB for Android and Lightning port for Apple products. It costs around Rs 2,300. The price is almost 3X the price of an ordinary 2200mAh charger. But one can consider this product because of its ergonomic design, light-weight body and build quality.