YouTube earlier today announced the release of a brand new YouTube standalone application. Until the announcement of iOS 6, Apple shipped its iPhones with its own YouTube application. However, the company earlier this year announced that with the agreement with Google coming to an end, Apple would no longer be shipping the iPhone (and the iPad) with a default YouTube application.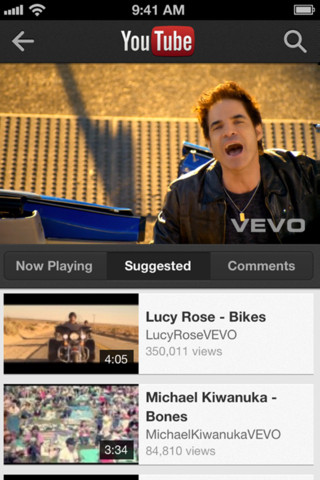 Shortly after that, Google announced that they would be coming up with a new YouTube app for the iPhone and the iPad. The former makes its debut today with the arrival of version 1.0.1.3063. This application like we said, is designed for the small screened devices that include the iPhone 3GS, iPhone 4, iPhone 4S, iPod touch (3rd generation) and the iPod touch (4th generation). The iPad is also found in the supported devices list – but Google has promised a new application designed for large screens in the coming months.
As for the features list on this version, it gets a new channel guide that users can swipe across to scroll through their subscribed channels list. Google also claims that you can find videos even faster with the new search tools that offers you suggestions as you type in your search query.
The application also features comprehensive sharing abilities with support for sharing through most popular social networks out there.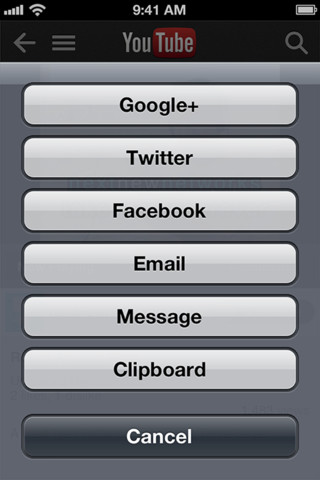 That said, one major omission is the ability to upload videos directly from your phone. We are perplexed as to why Google decided against giving users this option with this version.
On the occasion of the launch, Google also announced to the world that YouTube on mobile now gets a staggering 1 billion views every single day.
Anyway, you might want to head over to the App Store to download the application and check out the features for yourself.