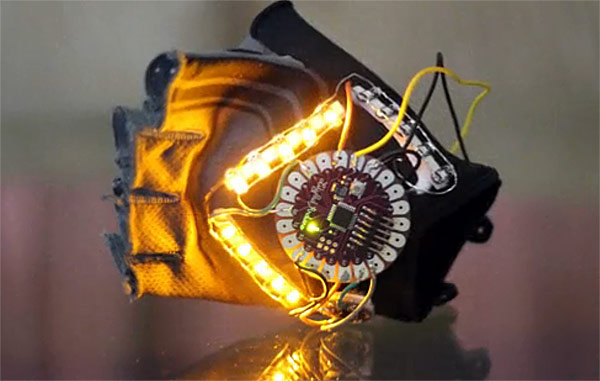 Well, we all know how difficult it is surviving with a bicycle on roads these days. Cycling during the day in broad daylight is much safer as compared to the night wherein there is a constant fear of the racing motorist and drivers not noticing the cyclists in their mad rush.
So it would certainly help if there was a device that could ease the fear and ensure attracting more attention towards bicycle riders during the night time. Though there are reflectors, it doesn't hurt to have something extra. Well this where YouTurn by Jack O'Neal comes into the picture.
You Turn is a signal system which helps enhance your visibility and helps make your indications more prominent to the motorists around you. Hence giving you greater visibility and better safety chances. YouTurn is a device with an accelerometer that illuminates to give directions based on the position that your hand is in. For example, in case you have to go left, you can point your hand to the left, and the device will illuminate with a bright yellow light indicating to the driver behind you.
For now the prototype comes with a glove which is just being demoed as a proof of concept. The actual device is intended to directly attach to your hand. Jack O'Neal is in need of funds to take this concept to the production phase and you can help him by pre-ordering one for $50 or back the project with a minimum pledge of $1, as well.
Watch the video below to see the YouTurn glove in action:
News Courtesy: Engadget