ZTE has officially announced the Axon M foldable smartphone with dual screens that are attached with each other by a hinge. The Chinese manufacturer had held an exclusive launch event for it in the U.S. yesterday
Design and Display
The ZTE Axon M has a sleek appeal as it features an aluminum unibody design. The edges of the smartphone include a Power key that is integrated with a fingerprint sensor, a USB-C port and a 3.5mm audio jack. It also features dual front-facing speakers. It is a bit bulky device as it weighs 230 grams and it is only available in black color. The thickness of the phone is 12.1mm.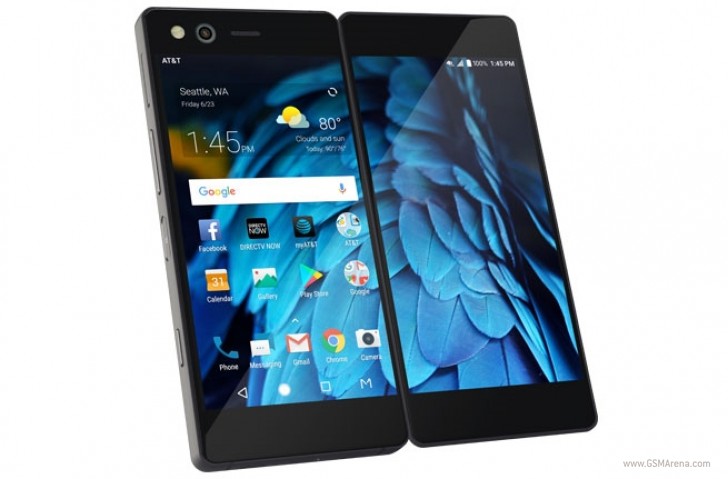 Built for multitasking, the Axon M is equipped with a pair of 5.2-inch TFT LCD screens. Each display produces full HD resolution and a pixel density of 426 ppi. Both the screens are shielded by Corning Gorilla Glass 5.
There is a 180-degree hinge sitting between the two displays. When unfolded, the two screens join together to provide users with a bigger view area of 6.75 inches with an aspect ratio of 1.78:1
ZTE Axon M Usage Modes
The ZTE Axon M can automatically recognize and react accordingly when a user folds or unfolds it. Here are the following four view modes that is offered by the phone: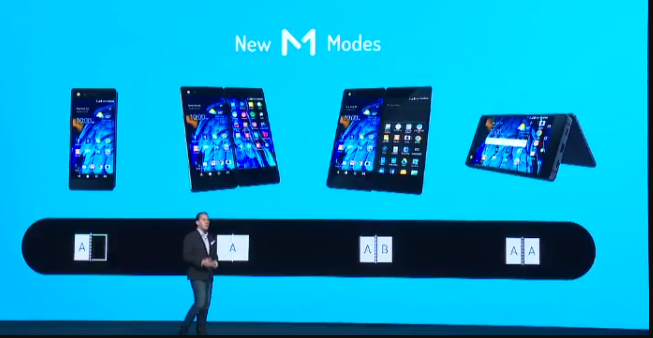 Traditional Mode: This mode let users to use it as a conventional smartphone.

Extended Mode: Shown as A in the above image, this mode uses both screens to function as one large display. Apps opened in this mode are spanned across both displays.

Dual Mode: Denoted as AB in the image, this mode allows users to view different apps on separate displays. For instance, users can view YouTube on one screen and check mails on the other screen.

Mirror Mode: This mode is labelled as AB in the image. When the display folded in different directions, this mode lets users to see same content on both screens.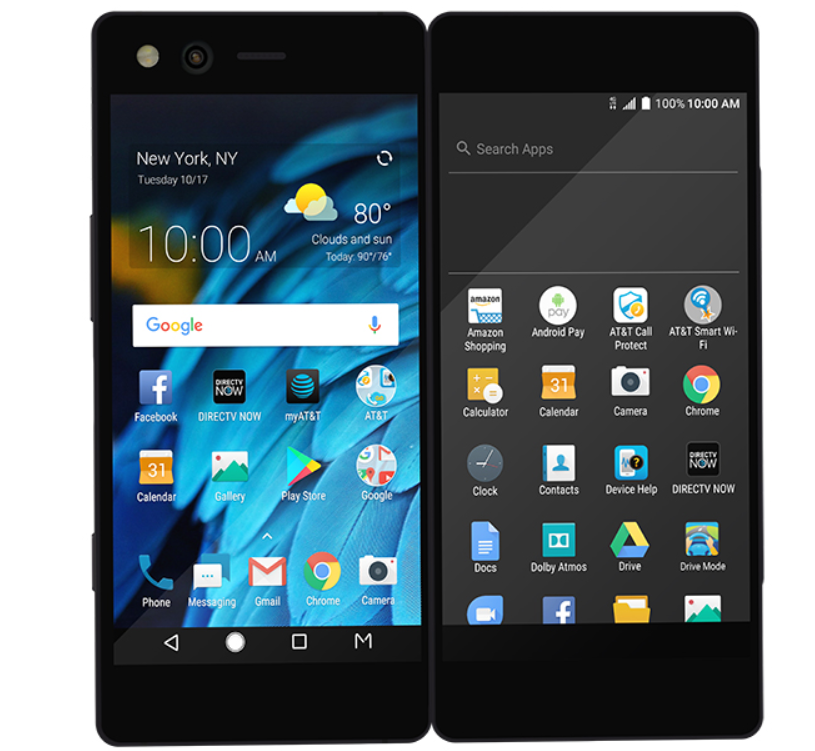 Performance and Camera
The only gripe of the ZTE Axon M is that it is not powered by the latest Snapdragon 835 chipset. However, the Snapdragon 821 that powers it is also a potent SoC that drives smartphones like LG G6, Samsung Galaxy S7, Galaxy S7 Edge, Google Pixel and Pixel XL.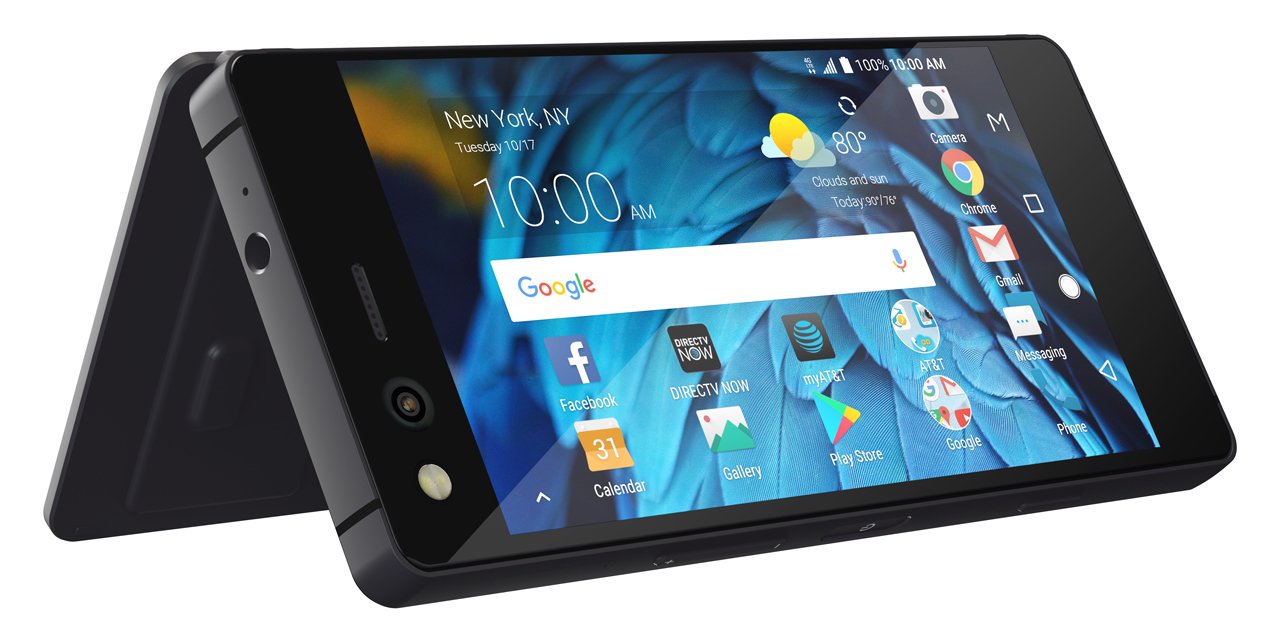 The SD 821 chipset on Axon M is coupled with 4 GB of RAM. The native storage available on the Axon M is 64 GB. The 3,180mAh battery of the phone supports Quick Charge 3.0. It also features a microSD card slot. It is equipped with a dedicated AKM 4962 Hi-Fi audio chip. The device is preinstalled with Android 7.1.2 Nougat OS.
There is only one camera on the ZTE Axon M which sits on its frontside. The 20-megapixel camera with f/1.8 aperture doubles up as a main camera and a selfie snapper. It is equipped with features like LED flash, 4K video shooting, image stabilization and phase detection autofocus.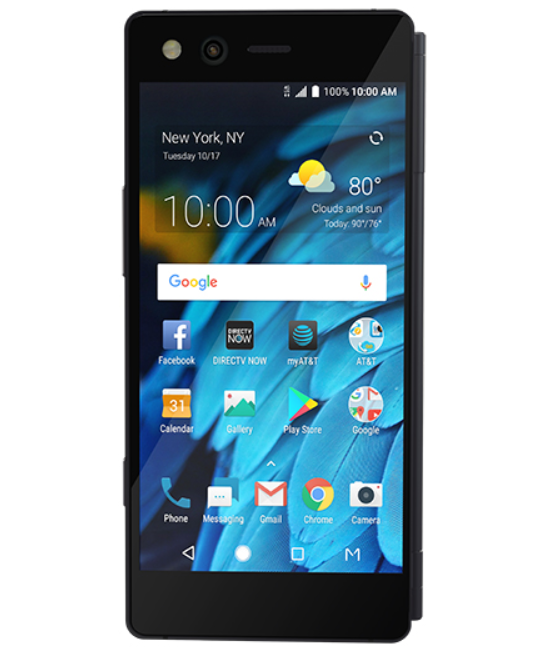 Pricing and Availability
ZTE Axon M is currently only available in the U.S. However, the company has confirmed that the dual screen totting foldable smartphone will be brought to other markets like China, Japan and Europe in Q1 2018. In the U.S., It is exclusively available through AT&T with monthly payments of $24.17 (~Rs. 1,600) for 30 months.
What do you think about the foldable design of the smartphone? Will other smartphone OEMs foldable phones in the near future? Share us your thoughts by adding your comments below.