Days after Samsung came up with its Galaxy Round – its first handset with a curved display, we have its compatriot and competitor from Korea, LG coming up with its own implementation of a curved display on an Android smartphone. We now have fresh "leaked" images of what is likely to be the LG "G Flex" – LG's first phone with a really curved display.

The G Flex according to folks from Engadget who claim to have checked the authenticity of the images and are pretty much convinced that this is the real thing.  According to them, the G Flex sports the same 6 inch OLED panel that the Korean Giant had talked about in a not too old press release. LG is currently thought to be working on getting this phone released by November this year – maybe shortly after the new Nexus 5 sees the official light of the day.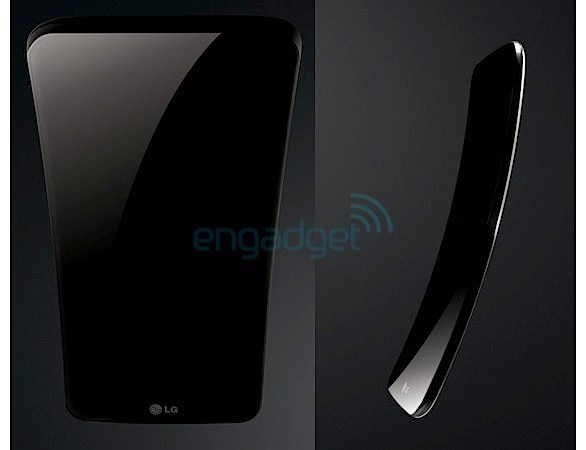 There is no word on the kind of specification this phone is likely to sport – apart from of course the screen size. But then we certainly expect this one to be a high end device – positioned higher then even the LG G2 – the current LG Flagship powered by the Qualcomm Snapdragon 800.
As for the curveness factor, which one do you think is cooler? LG's "proper" curved design or the rather unconventionally curved Galaxy Round?