People all around the world are eagerly waiting for the availability of  BBM for Android and iOS as announced by BlackBerry. It was announced that BBM for Android will be available on Google Play for free from 21st of September at 7 AM EDT (Eastern Daylight time) which is approximately 1630 hrs or 4:30 PM in India. Users, Techies and Journalists have been waiting for the launch; but no signs as yet.
The launch of BBM undoubtedly is one of the most eagerly awaited app in the history of Android apps. Instead, BBM chose to take a dig at Apple and the iOS users who queued up all night just to lay their hands on the newly launched iPhone 5S and 5C.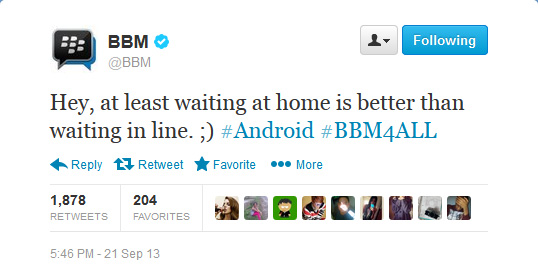 In my wisdom, instead of taking a dig at iOS users, BlackBerry should have been wiser to simply launch the BBM for Android on time as promised. There has been many fake BBM for Android applications doing the rounds. Users are warned not to download them as these applications can easily access our data.
Meanwhile @BBM, the official twitter account being used to announce has tweeted asking the users to stay tuned for the global roll out.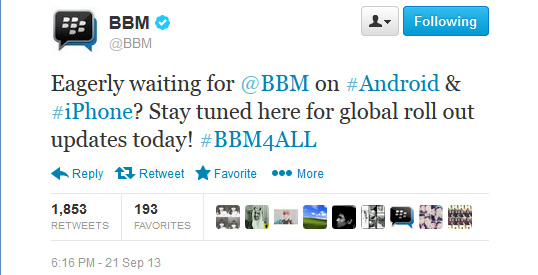 Earlier, @BBM announced the launch of BBM for iPhone users in New Zealand.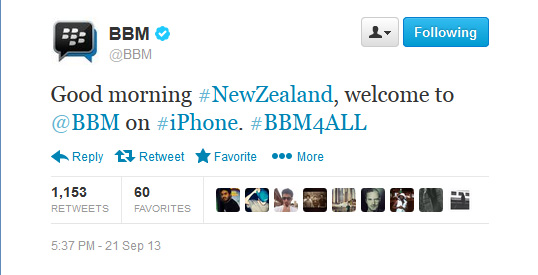 Update: BBM for iOS launched in Australia. But still no signs of launch on Android.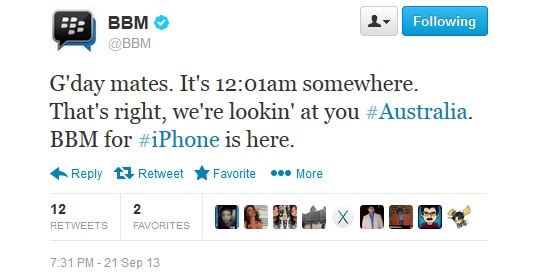 Update #2: @BBM has tweeted yet again!
This time asking the Android users to wait for some more time!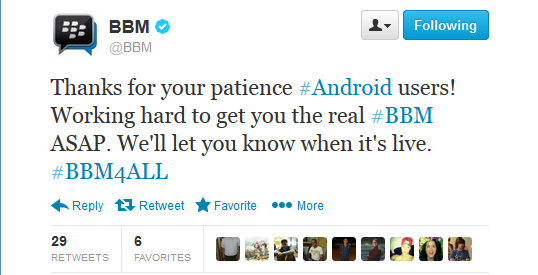 Update #3: Check out the BBM for iPhone users in NewZealand here on iTunes: Click here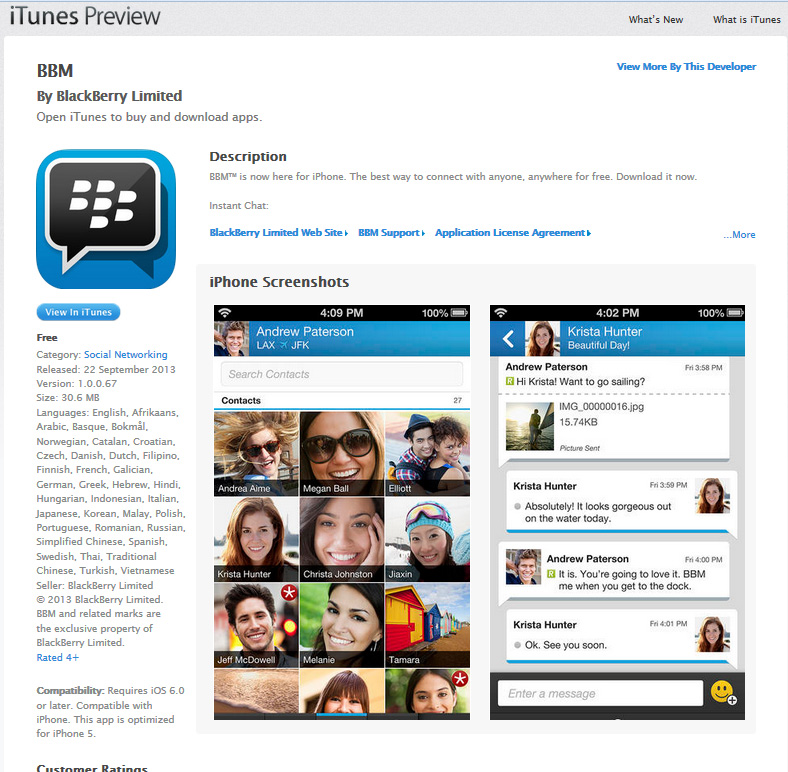 Update #4: BBM now available in India for iPhone users. Click the link here to download from iTunes App Store!
We will update this post as and when the app officially arrives on the Play Store. In the meantime, the app has already unofficially arrived on Android and people have got hold of the APK file and have uploaded it to dropbox and other file sharing sites.