We have already heard about solar chargers and kinetic chargers (theses are the ones with the dynamos attached to it). The latest one doing the rounds is the WI-FI charger. Yes, you heard it right and its no typo error…
Now the one we are talking about was interestingly launched at CES this year. Its called the 'RCA Airnergy'.  This small cell phone sized device taps the energy from the WI-Fi signals and converts them into DC which is then stored on an on board battery, and this can be used to charge cell phones, music players and other such smaller gadgets.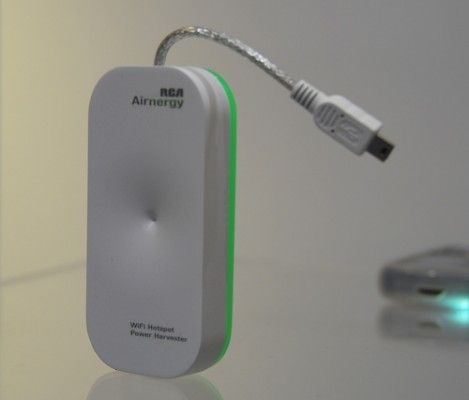 These devices come attached with a Micro USB connector which can be connected to the device that you would want to charge. Inside it consists of an antenna to receive 2.4GHz (802.11) WiFi signals, a WI-FI to DC converter and also houses a battery which stores this harvested energy. The advantage certainly being that you can charge in the night as well as without the need for any motion.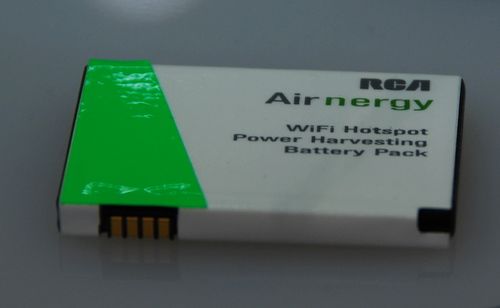 Now to prove the technology, RCA claims to have charged a Blackberry in 90 minutes from one-third to fully charged; at the CES 2010. (see video below)
 RCA also stated that they are working on a newer version that is small enough to fit inside an OEM cell phone battery.
 Airnergy will be introduced in the market by the third quarter of 2010 at around $40.
Personally its difficult to believe that such kind of technology will be effective. But at the same time the prospect of such a gadget and the array of possibilities it opens up excites us.
 We will certainly keep our eyes open for this one and keep you updated at the same time.
via ohgizmo