As this article is being written, Research In Motion stakeholders might be attending the Annual General Meeting, and the company being scrutinised for its dismal performance in the past year. We at OnlyGizmos present to our readers, a Chronology of RIM's downfall, a prelude to the AGM.
April 2011
On April 19, 2011, RIM enters its long-awaited foray into the tablet market with the launch of BlackBerry PlayBook Tablet, priced at $498. The device received uninspiring reviews and disappointing sales figures.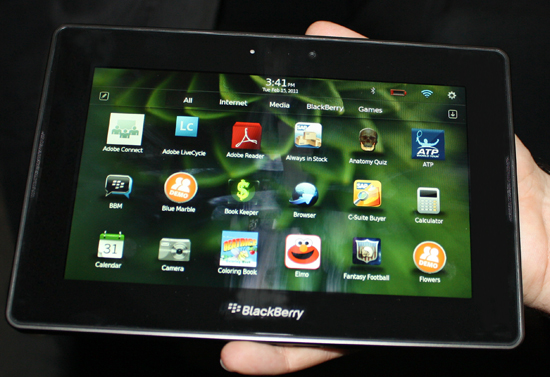 July 2011
On July 25, 2011, the company announces it will lay off approximately 2,000 employees, almost 11% of its workforce, leaving the firm with about 17,000 workers. The new released devices that run on BlackBerry 7, does not interest consumers, as they await BlackBerry 10 OS, after the early announcements.
October 2011
At the beginning of three-day world-wide outage, on October 10, 2011, that will affect millions of customers, RIM says it is working to "resolve an issue impacting some of our BlackBerry customers in the Europe, Middle East and Africa region." The company attempted to calm over 70 million frustrated and annoyed customers by providing, free of charge, a selection of apps worth over $100. Although, this measure was restricted only to its U.S. subscribers.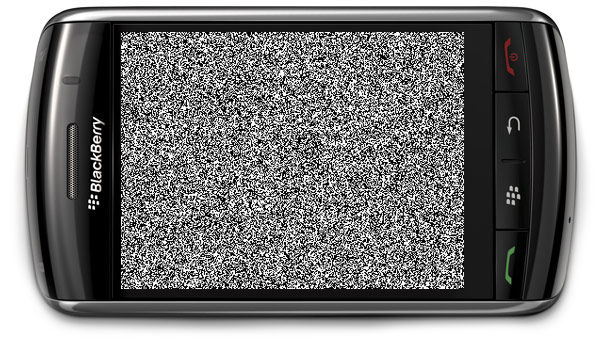 December 2011
On December 10, 2011, Indonesia threatens to shut down RIM's BlackBerry data services in that country, after the company went back on a promise to set up a regional data centre in the country. This was preceded by the stampede that had occurred a fortnight ago on November 25, 2011, in Jakarta where  dozens of people were injured after RIM offers half-price BlackBerry Bold 9790 to the first 1,000 shoppers.
January 2012
On the Sunday of January 22, 2012, the co-chief executive officers of Research In Motion, Jim Balsillie and Mike Lazaridis, decide to step down from their post, but will remain with the company as board members and shareholders. The two were with RIM for over two decades. Thorsten Heins, who previously served as RIM's chief operating officer, is named as the company's new president and chief executive.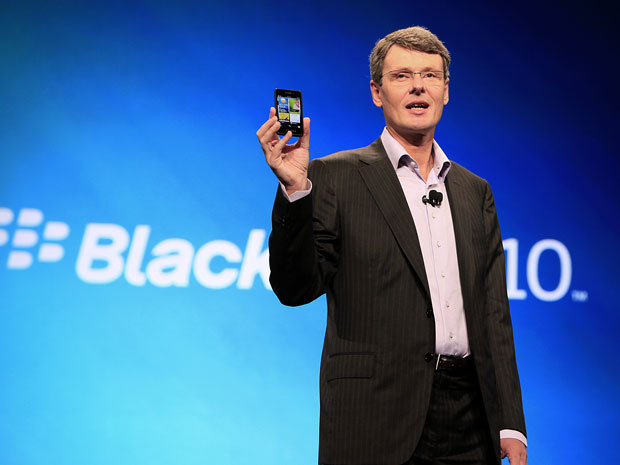 May 2012
On May 29, 2012, BlackBerry manufacturers warns of an expected first-quarter operating loss, followed by hiring of investment firms like J.P.Morgan Securities and RCB Capital Markets, to help RIM review its poor business and financial performance.
June 2012
June 28, 2012, was the date that made the cracks in RIM evident. Not only did the company reported its first operating loss in seven years, for the first-quarter of 2012, but also announced its plan to cut down nearly 30% of its workforce. If this wasn't enough, the manufacturer also announced the delay in release of BlackBerry 10 OS, from late 2012 to early 2013.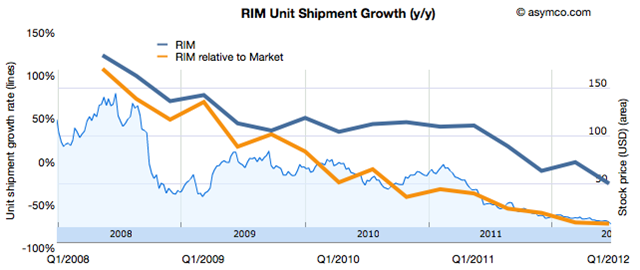 Well, even after such a disastrous year, the chief executive officer Thorsten Heins, is able to see the silver lining as he said there was 'nothing wrong' with the company. In an opinion piece, published in The Globe and Mail newspapers, Heins wrote, "We do not believe RIM is a company at the end. RIM is a company at the beginning of a transition that we expect will once again change the way people communicate", reports Reuters.
With RIM's AGM just a few hours away, we expect RIM to come up with a concrete plan to go profitable again. Though we wouldn't be really surprised if there are any announcements related to the acquisition or sale of either of its handset or the BBM network businesses.
Chronicles of RIM's Downfall – A Prelude to AGM