Expanding its lineup of ultrabooks in India, Dell has followed the launch of its popular XPS 13 Ultrabook with the launch of the XPS 14 in the country. The XPS 14, like its smaller cousin boasts of a machined aluminum chassis with a silicon base. Despite being slightly larger than the 13 inch version, it is just as compact and features a backlit keyboard and offers up to 10 hours of battery life.
The XPS 14 comes with a 1600*900 pixel, edge to edge display compete with a coating of Corning Gorilla Glass – making it quite durable and resistant to scratches. The displayhas a brightness of 400 nits. The Ultrabook also offers customers and option of a 500 GB hard drive and a 500 GB SSD drive on the higher end variants.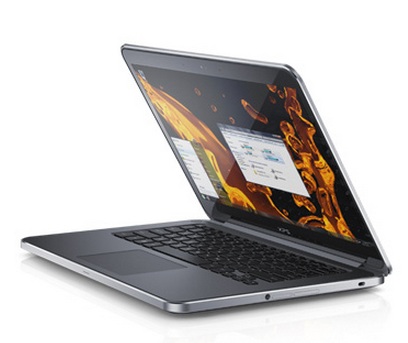 Moving on to the hardware specs of the notebook, let us inform you that the XPS 14 Ultrabook has been made available in three major trim versions with proces starting at Rs. 79,038 and going up to an astronomical Rs. 1,18,562. The processor options on all the versions however remains the same – which happens to be a 3rd generation Intel Core i5-3317U chip which offers 3M cache, up to 2.6 GHz. What you can change however are the RAM options which range from 4 GB DDR 3 to 8 GB on the top end variant.
Moving on to graphics, the base version fatures integrated Intel HD 4000 graphics. The higher end versions get Nvidia's GeForce GT 630M with 1GB GDDR5 VRAM. Like mentined earlier, users ahve the option go for a 500 GB hard drive or a similar capacity SSD (which would be much more expensive, but will offer faster performance). The most interesting thing about all these versions is that they all still weigh just about 2 kg's which according to us is a decent weight range for a notebook which is packed to the hilt with features.
All the variants get standard 3 Years Complete Cover Accidental Damage Protection with premium phone support which is widely renowned to be a great service offering from Dell.
Dell Launches the XPS 14 Ultrabook in India