Technovanza 2010 at Veermata Jijabai Technological Institute (VJTI) was bigger than ever before. Technovanza team had set out with the aim to take Technology to the society this year and the various initiatives we saw at the exhibitions  left us highly impressed. Here are a few that caught our eye over the weekend:
1. Braille Tutor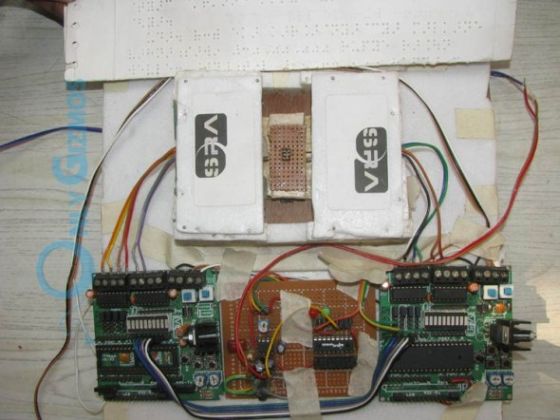 A low cost tutor for the Blind, the Braille Tutor is something I really hope the industry adopts. Nokia might well release a cellphone that supports Braille, but what can beat a automated Braille Tutor that costs less than Rs 3000? This proof of concept presented at Technovanza lets you hear the alphabet spoken over a earphone while at the same time feeling the Braille wordings. Currently demoed for English, this can actually support any language with just a little more programming effort.
2. Mechanical Calculator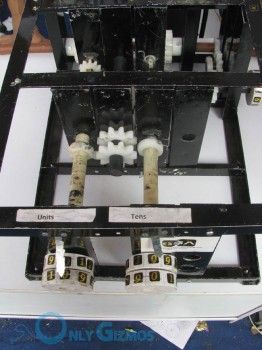 Imagine what really happens when you input a command on your calculator? How about replicating it in a mechanical form? Well Kevin just demoed this to us on video at Technovanza! Here is the video
3. Robotic Arm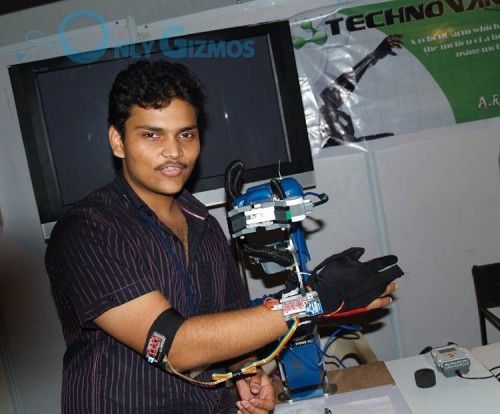 Sensors strapped to your arm that replicated your movements on a robotic arm. A highly sophisticated and advanced technology that can change the way many industries work. We were stunned to see this on display by VJTI students and a robotics startup  Robots Alive alone. We have seen similar stuff, but only by international exhibitors at the IIT Techfest! Video here
Thats not all, there were several other concepts on display. An amazing parking system for cars that attached wheels on the bottom allowing transverse movement, the amphi train that actually demoed us a ride on tracks aswell as sea, a green building concept and even a short animated movie that promoted anti-piracy (though it was meant to explain viruses) were seen. We also caught a glimpse of the Motor Breath, VJTI's official  entry to the Baja SAE competition… enjoy!