So, the big day is finally here! BlackBerry's BBM is all set to arrive on iOS and Android today if all goes well. All those non BlackBerry users will finally get a BlackBerry Pin. The move is also seen as a last ditch attempt to save BlackBerry from total annihilation by the dominance of iOS, Android and now Windows Phone which is slowly rising the ranks.
Anyway, now that the D-Day is here impatient folks (like me) started scourging the Android Play Store to get our hands on the official application… and guess what? BBM is already available on the Google Play Store – or so it seems! Now , before I go further I should add that I am one huge Android advocate and have on countless occasions recommended devices based on Google's much used smartphone platform. I knew about its security issues but in spite of that, have always been a harsh critic of Apple's walled garden approach towards apps. That is set to change today. Here's why.
This is what I get now if I search for BBM on the Play Store. Thats right – a bunch of fake apps.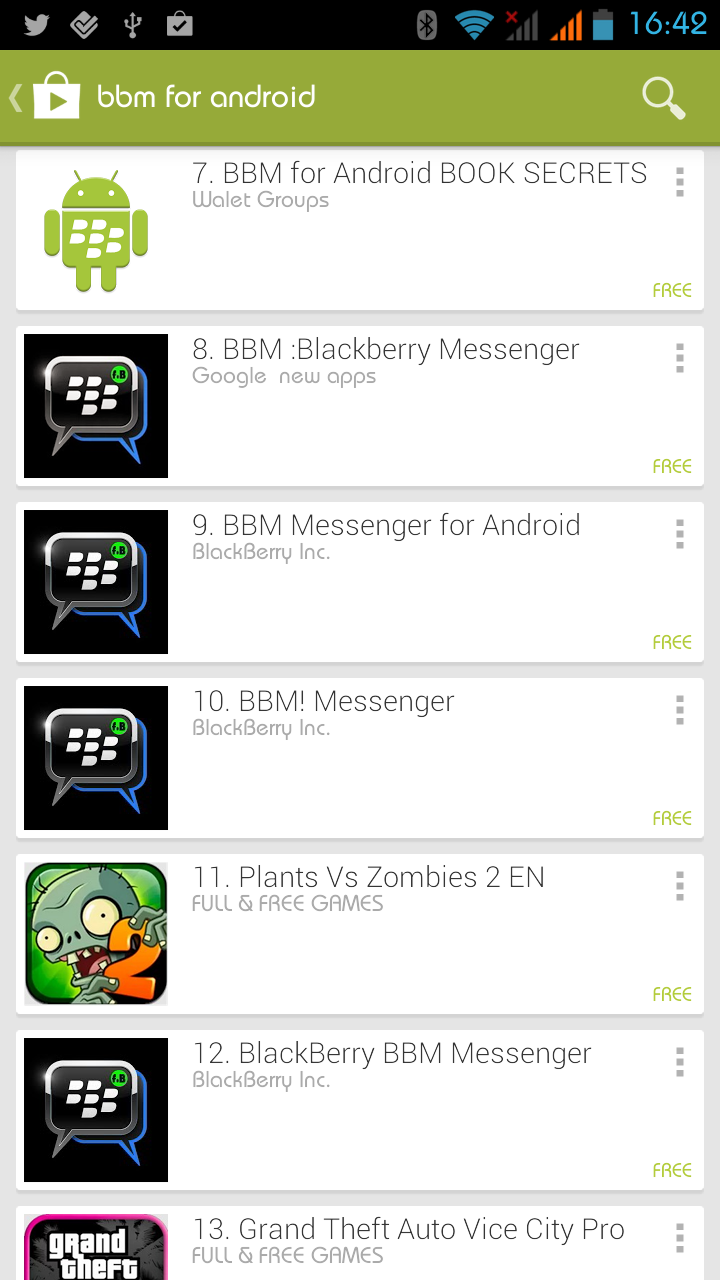 As expected, the same is the case when you search for the same on the web version of the Play Store.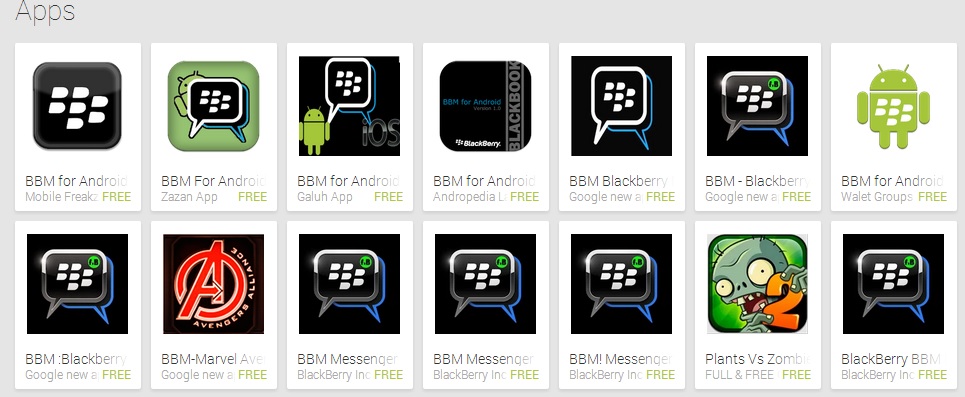 There are not one – but multitides of "fake", poorly made apps that are nothing but adware in the guise of BBM for Android! Here's what the description on one of them says.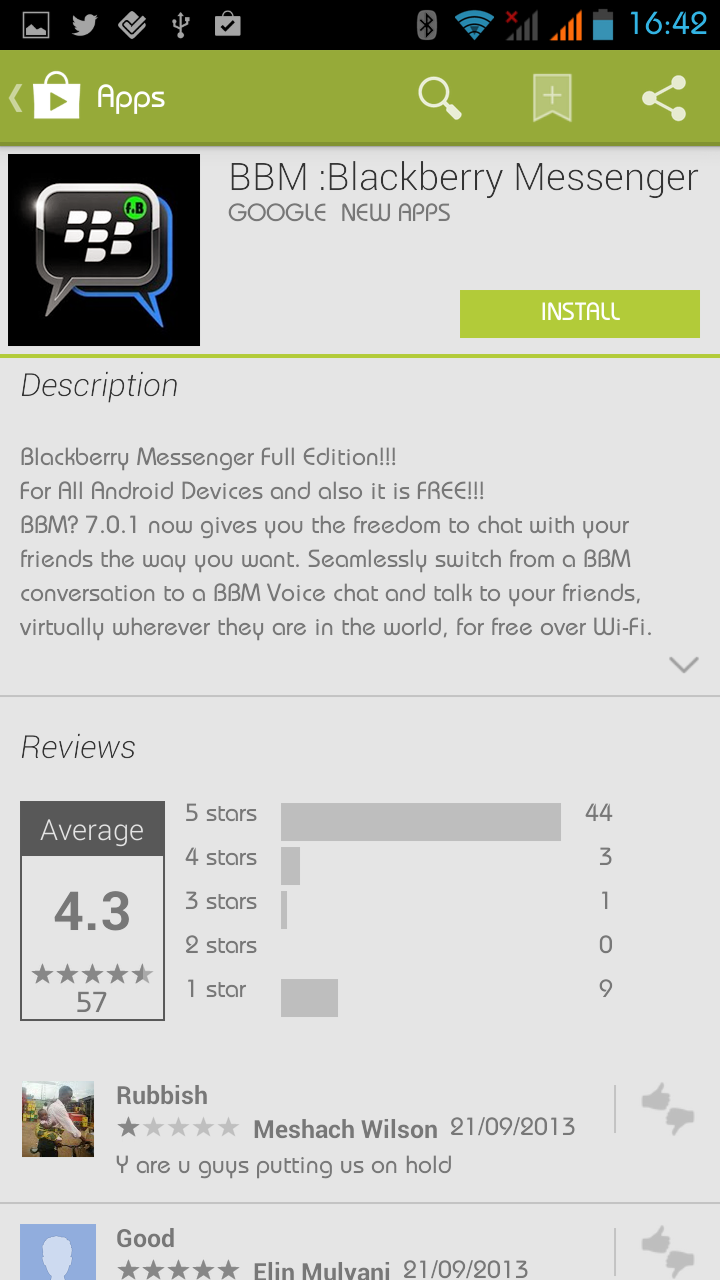 I did install one application just to check out what it does – and as expected, it was adware. Simply spamming me with ads whilst it is running. It does nothing else.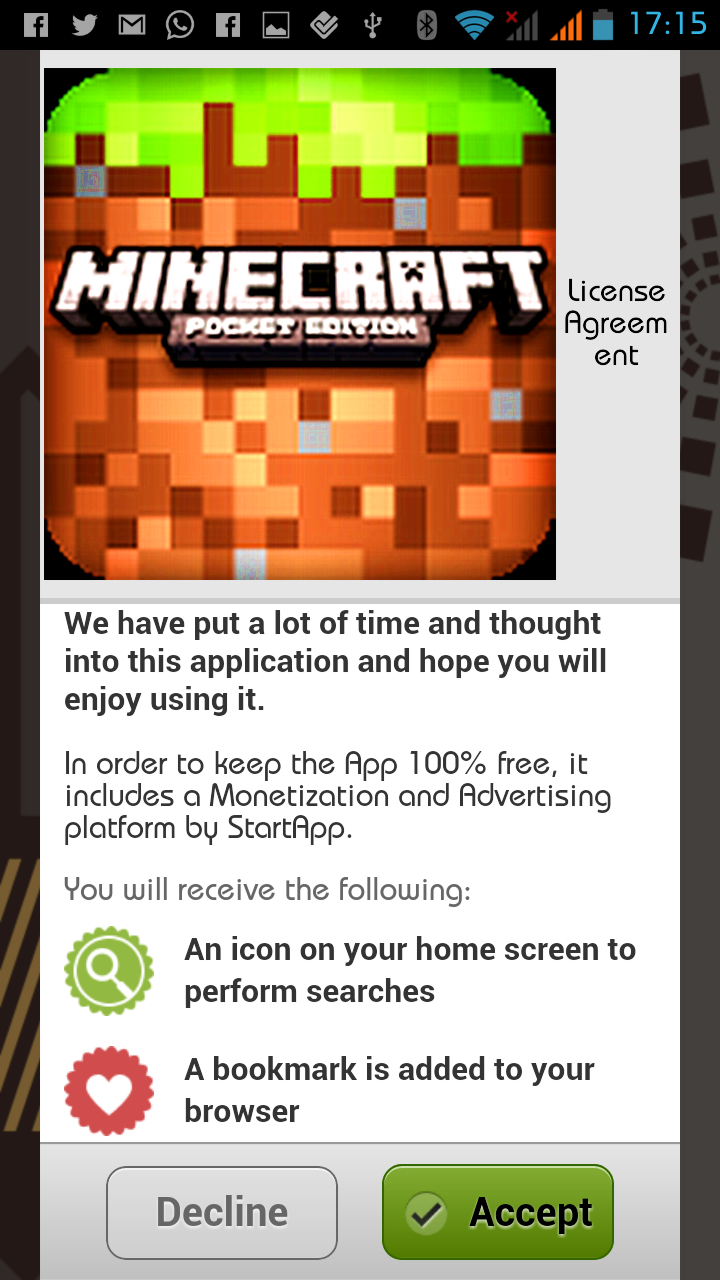 I am not a developer – and for the same reason I am unsure if these apps do any other incriminating things apart from just being ad-ware. Someone might want to look at it. The people at Google are obviously not doing their jobs.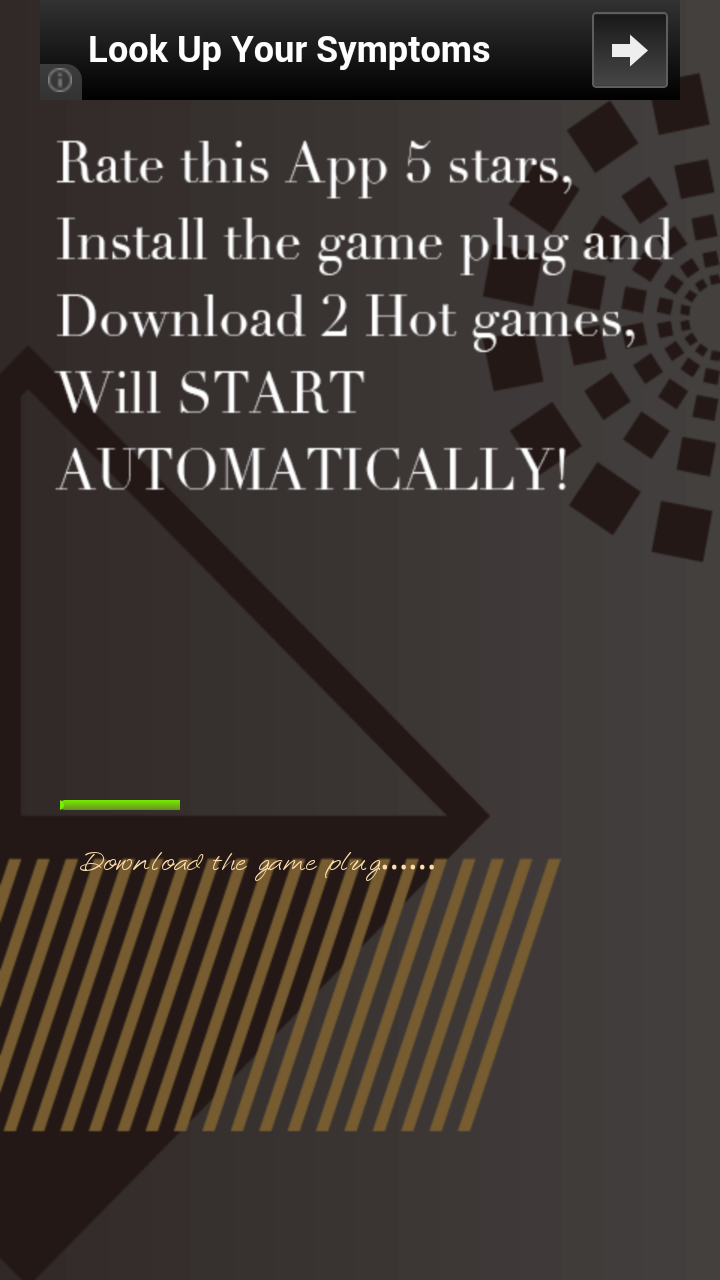 These are the kind of permissions it needs before install.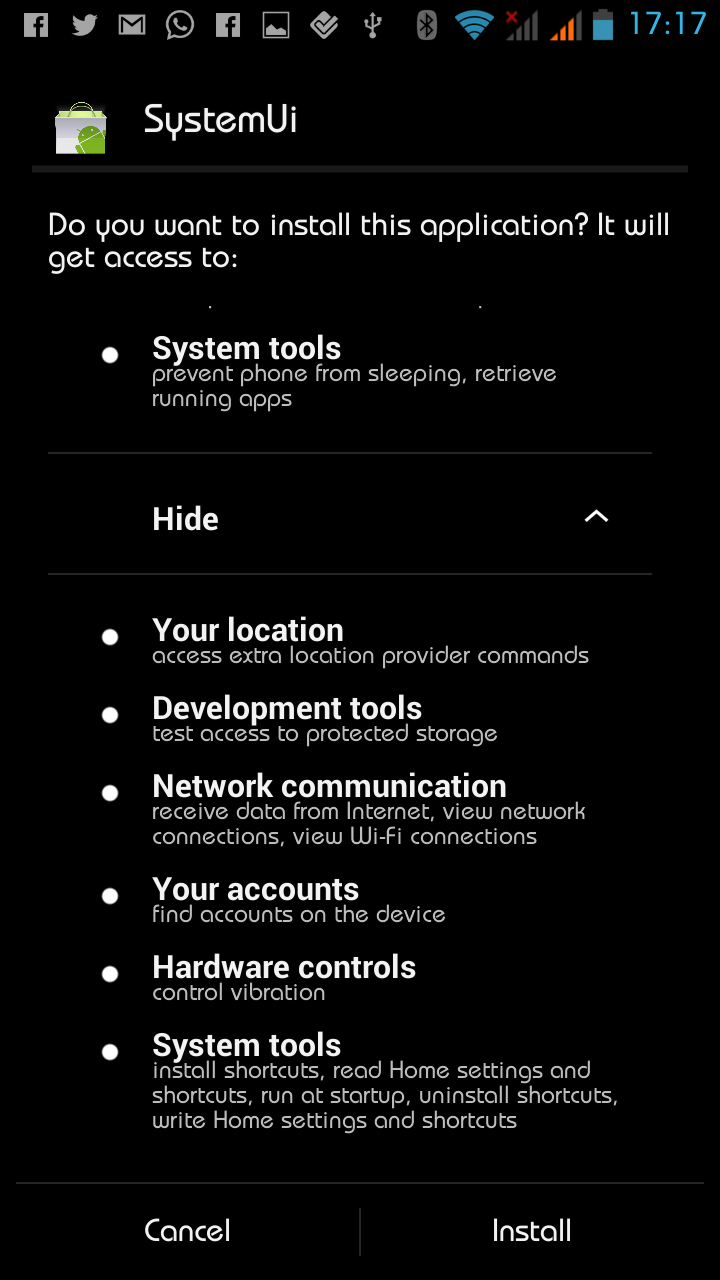 There seems to be no control at all on the kind of apps that are submitted on the Play Store. There are not one but too many fake BBM apps right there on the OFFICIAL app store on Google Play. People expect the Play Store to be a safe place to download apps. Leave alone the content of the apps – can't Google just ban applications that have eerily similar sounding names to official apps?  I wonder how many people might have already downloaded one of these crap apps and might be cursing BlackBerry already!
This is utter craziness.