Google has just debuted a new functionality in to its Search results – intended to help people on the lookout for a quick calculation tool. Until now, if you input any equation in to the Google search box, it would provide you with the solution for that.
Google has taken that a step further now and has introduced a full-fledged 34 button scientific calculator to its search results. All you need to do is to type in calculator and it will throw up a calculator above the standard search results.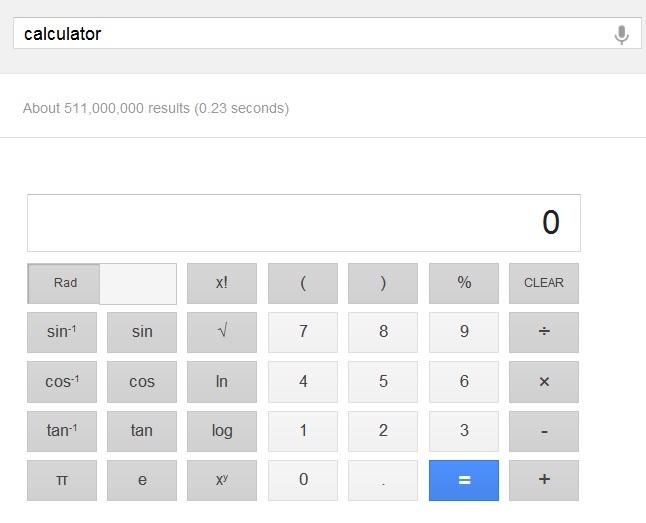 All you need to do to access this calculator is to type in 'calculator' on the Google search page – or on your browser bar (if the default search engine is set to Google) and you should ideally see this calculator appear. If you have Google Desktop Search installed on your system, you can access this calculator right from there too.
The calculator functionality is also available on your smartphone. The procedure here too remains the same. In the smartphone version of the calculator app, if you hold the phone in the portrait mode, it will show a basic calculator. In the landscape mode, you get the full-fledged scientific calculator.
If you are the kind of person who need to frequently do quick calculations, this one might just be helpful. That said, even the Widows default calculator is just a click away. But then, there is nothing wrong in having a choice!