The webOS saga makes for a good movie script. The story began with HP acquiring Palm last year and raising the market expectations from what was a new and promising platform in the mobile space. Android and iOS had pretty much matured, leaving behind MeeGo (Nokia), Blackberry, Windows Phone and webOS to fight it out for the 3rd spot. HP's acquisition ensured (at least assured) that Palm would have enough resources to put webOS on fast track and churn out better hardware, that didn't happen. A year later we had some mediocre smartphones launched and a tablet, the infamous Touchpad which was later liquidated @ $99. We have argued in the past about HP's poor handling of Palm, Touchpad launch etc, but the fact remains that webOS is not the buzzing mobile platform that developers, manufactures and consumers would bet on.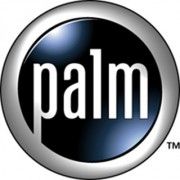 So what is the future of webOS? Is Amazon or some other player buying it out? Well, HP under the new leadership of Meg Whitman has announced that they would give webOS to the open source community and HP would be an investor and active member in the development of webOS as an open source platform. HP would make the application framework available as open source in 'near future' and announce plans for other components.
So is HP playing a Google by making webOS open source? NO. We don't believe that HP is looking to develop and grow webOS as Google does with Android. While the buzzword 'Open Source' would excite some, we would believe that HP is taking the easy way out. Playing a Google and creating something as focused as Android and washing your hands off a platform and committing elsewhere is different. It would have been a different tale had HP committed making hardware for webOS and letting the community develop the OS or rather develop the OS and actively announce partners for manufacturing devices. The latter is difficult for HP since they are a hardware company, why would someone else make hardware for HP backed OS, for which HP itself is not making any hardware?
As someone points me on twitter, better than dead. And thats what webOS is now, not as bad as dead. Not any better either!