HTC has officially taken covers off its brand new phablet, the 5.9 inch display toting One Max. The handset also includes a fingerprint scanner akin to the iPhone 5s – but this one is situated at the rear of the device. Apart from using this scanner to lock or unlock the device, it can also be used to launch up to three applications that can be invoked using three individual fingers.
On the specifications front, the HTC One Max gets the aforementioned 5.9-inch, full HD 1080p display. Under the hood is the Qualcomm Snapdragon 600 processor running at full steam with its four cores at 1.7 Ghz. On the software side, we have Android 4.3 running underneath the HTC Sense 5.5 UI along-with Blinkfeed.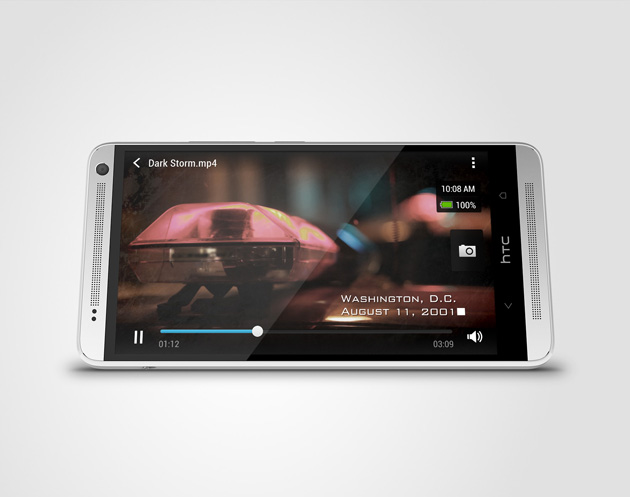 The phone follows the HTC One path and boasts of the same "Ultrapixel" camera along with HTC Zoe that lets users store three second snippets and see images come to life. As expected, video recording can be done at full HD resolution. There is support for HDR video recording as well –  a mode that enhances the overall contrast. The front facing 2 megapixel camera is good for basic video chats. On the audio front, there is HTC's Boom Sound that enhances the richness and overall sound quality that comes out of the front facing speakers.
There would be two versions of the HTC One Max – a 16 GB and a 32 GB version – each with the ability to expand the storage further. Users would also get 50 Gb worth of Google Drive storage once they sign in to Google using the handset. Connectivity options are comprehensive and include support for NFC, Bluetooth 4.0, DLNA and micro-USB 2.0.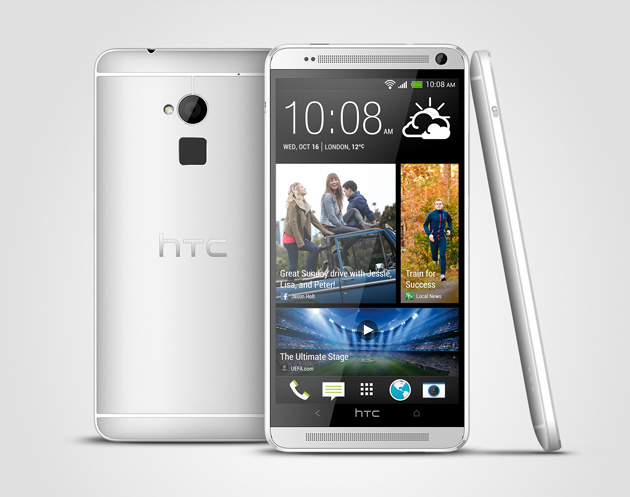 The HTC One Max will start selling globally starting this very month for an undisclosed price. In the meantime, HTC has gone ahead and launched the HTC One Mini here in India which we would be taking a look at in a separate post.