The technology around us is rapidly developing, and we see so many brilliant innovations all the time. One field where we have now been keen is green tech and in contribution towards a greener planet here is a water powered calculator so that we no longer leave toxic waste from batteries.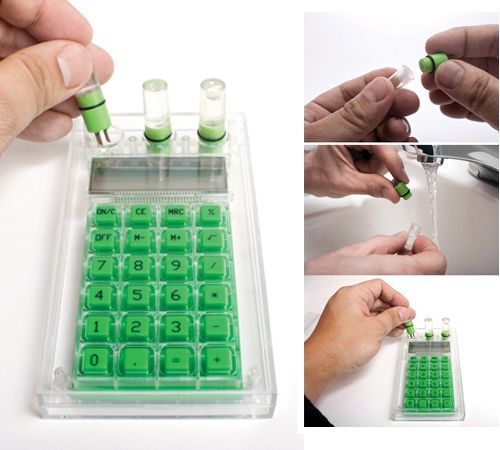 Surprised, well get over it! This new calculator has batteries which are simple capsules filled with water and interact with two electrons which create a chemical reaction. This reaction in turn produces the electrical charge which powers the calculator. When, the batteries run dead or when all the water evaporates you can simple refill the capsules and you are all set.
The calculator is priced as low as $10.99, and it measures 2-inch tall, 5.25-inch long and 3-inch wide.
Source: Gadgetsteria via Perpetual Kid