Nokia has been undergoing lots of changes  in terms of its organizational structure, future plans and products of late. The last one to occur was just days ago when it revealed its plans to shelve off the entire Symbian team to Accenture while also announcing its single largest job cut ever – axing as many as 4000 employees. The company, which had singlehandedly dominated the mobile space for well over a decade saw its leadership slipping away dramatically in a post iPhone world. From 2007 till now, the world of smartphones and internet tablets changed dramatically and Nokia was left behind by younger, nimbler adversaries.In the meantime, after conquering the smartphone space, Apple concentrated on the then nonexistent tablet market and in 2010, launched the iPad. It went on to become a roaring success and other manufacturers followed suit. All important players in the cellphone arena- Samsung, LG, Sony, HTC, RIM and the likes already have a tablet on sale or have a few upcoming models in the pipeline.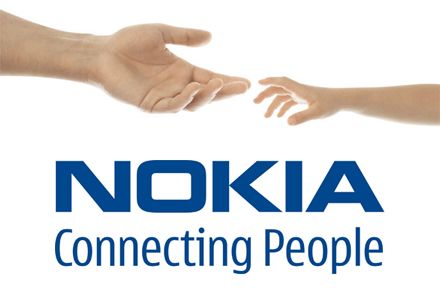 Nokia however is conspicuous by its absence. All this, when Nokia has had a wealth of experience in designing and making predecessors of todays tablets! Nokia had a bunch of tablet like products back in the early and mid 2000's mostly from the N8XX series. Although the last of those series, the Maemo laden N900 was more phone than a tablet, it was projected as a tablet by the company. Thanks to its history with tablets, there was a section of people expecting Nokia to jump on to the tablets bandwagon soon.
Stephen Elop, Nokia's new CEO however seems to have no such plans at all. In a recent interview, he revealed that Nokia is planning to do the right thing now which is obviously to concentrate on their smartphones business. He addded that the company will concentrate on other things (like tablets) and other interests later.  He also added that currently there are over 200 different tablets on sale and only one of them is doing well. Simply put, Elop seems to be least interested in entering an arena where it doesn't realistically have a chance to rewrite history books and bring an iPad beater. Also, with Nokia virtually giving up on MeeGo, a tablet from the Finnish phonemaker seems a very remote possibility – at least for the foreseeable future.
It would as of now rather work on improving its standings in the smartphone arena — and let me tell you, this strategy makes perfect sense even to me! Is this a step in the right direction for Nokia? In the future when Nokia may eventually enter this space, would it be called a late adopter? It is also pertinent to note that Nokia has not been known to be good with products that are out of its core area of expertise. Recall the Booklet 3G, anyone? Keeping all this mind, I would rather want Nokia to stay away from the tablets arena at least for now and use its resources to sort out its smartphones mess.
All that said, how many of you would want to own a Nokia tablet anyway! 😛